The NBA offseason isn't even two weeks old, but the stove is hot.
A blockbuster trade was reportedly agreed to Thursday that will send Chris Paul to the Golden State Warriors.
Paul was traded to the Washington Wizards, who traded Bradley Beal to the Phoenix Suns earlier this week, but it never seemed like Paul would sit still; now, he's heading back west.
CLICK HERE FOR MORE SPORTS COVERAGE ON FOXNEWS.COM
In exchange, the 2022 NBA champions will send Jordan Poole and future draft picks to Washington.
Along with Poole, Golden State will send a 2030 first-round pick, a 2027 second-round pick and Ryan Rollins.
Poole got into an infamous altercation with Draymond Green during the Warriors' training camp before the season began, which Green admitted played a role in his early playoff exit last season against the Los Angeles Lakers.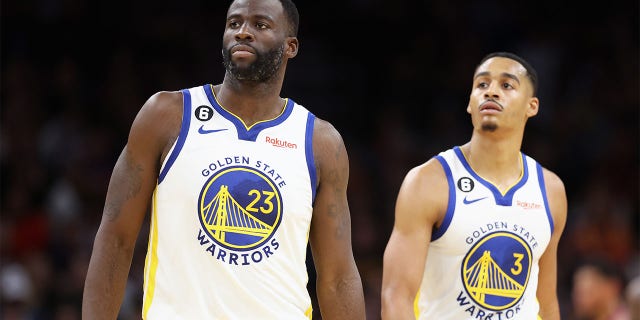 «I absolutely believe [it played a role], because I still think the fact is it's going to be tough, I really don't think anybody can beat us,» Green said in an interview with ESPN after they were eliminated. "I know we just lost. I will not take anything away from the Los Angeles Lakers. They are competing at a high level, they are a good team.»
«We would still be playing,» he said. «I'm aware that Jordan struggled a little bit at times this year, I understand that, and if he hadn't done that, the relationship we had, I could have been there for him. I could have helped him.» [I] He wasn't necessarily able to do that once it all happened.»
«Some of that was lost this year for sure. There's no hiding it.» head coach Steve Kerr said. «The incident with Draymond and Jordan earlier in the year played a part in that. It's hard for that not to affect a team.»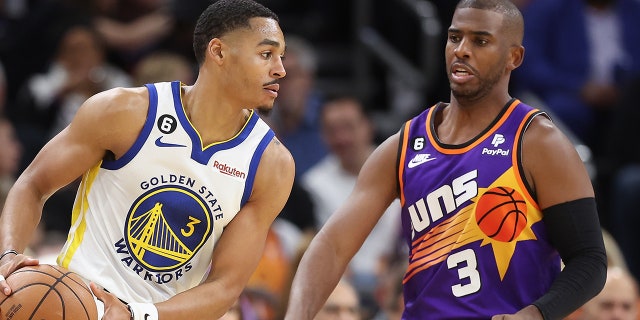 CLICK HERE TO GET THE FOX NEWS APP
Paul averaged 13.9 points and 8.9 assists per game in his 18th NBA season. He's still in for a coveted NBA championship, but even after leaving one perennial contender in the Suns in Kevin Durant and Devin Booker, he lands another in the Warriors in Stephen Curry and Klay Thompson.
As for Poole, it looks like he's now gone from a contender to a rebuilding team: The Wizards lost their best player in the aforementioned Beal and reportedly also sent Kristaps Porzingis to the Boston Celtics.