Mage took home race number 149 of the Kentucky Derby on Saturday at Churchill Downs in Louisville.
The race was not without controversy, as seven horses died the week before the race, two of them on the Derby undercard. One of the horses that died, Wild on Ice, was set to run in the Derby.
CLICK HERE FOR MORE SPORTS COVERAGE ON FOXNEWS.COM
Churchill Downs Incorporated has suspended trainer Saffie Joseph Jr. indefinitely after two of his horses died in recent days at the track.
KENTUCKY DERBY 2023: WHAT TO KNOW ABOUT THE FIRST STAGE OF THE TRIPLE CROWN OF HORSE RACING
On top of that, five thoroughbreds were eliminated from the big race, including morning favorite Forte just hours before the race. It was the first time since 1936 that five horses had been eliminated from the Kentucky Derby.
«This is part of the racing and it's the cruel part,» Forte co-owner Mike Repole said in an interview with FanDuel TV.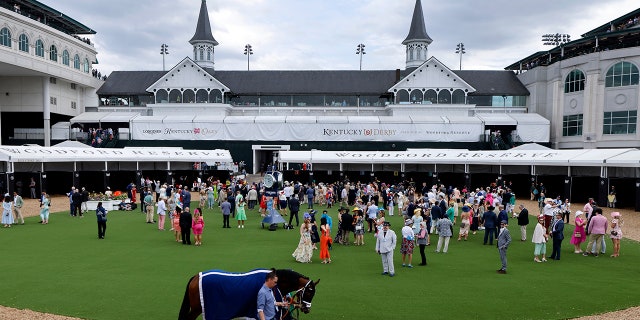 CLICK HERE TO GET THE FOX NEWS APP
The next leg of the Triple Crown, the Preakness Stakes, will be on May 20 in Baltimore.