The milk is in Josef Newgarden.
The Team Penske driver passed Marcus Ericsson on the final lap of the Indianapolis 500 to win the race for the first time in his career.
CLICK HERE FOR MORE SPORTS COVERAGE ON FOXNEWS.COM
After a third red flag, Ericsson lined up and took a huge lead by taking the white flag. But Newgarden was behind him and he made a clever move to pass Ericsson and kept him clear the rest of the way. It was his best result since he finished third in 2016.
Sunday's victory was the second of the season. He won at Texas earlier in the year.
Newgarden ran into the stands and celebrated with the fans. He then hugged his team members and his wife as he walked back to the race track.
JEWEL'S TURN IN THE NATIONAL ANTHEM AT THE INDIANAPOLIS 500 DOES NOT RESONATE WITH FANS, PANISHED AS 'DISRESPECTFUL'
The event was clean for about 75% of the race until one of the biggest crashes happened.
The race was red flagged for a few moments after Kyle Kirkwood hit a spinning Felix Renqvist and he went flying into the wall. Kirkwood flipped when his car skidded around the turn. One of Kirkwood's tires came off his vehicle and flew over the fence and into a parking lot. The tire only struck a parked car and did not injure any of the fans.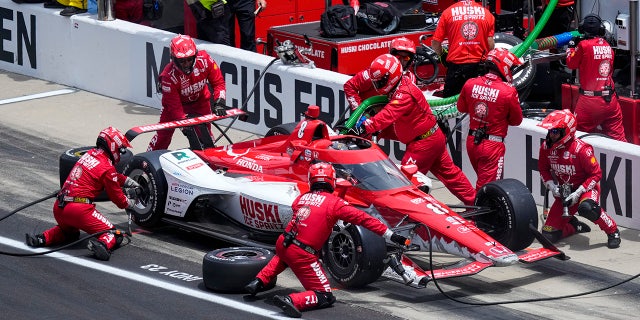 The green flag would finally drop with about 10 laps remaining in the race. Ericsson, Duck O'Ward and Newgarden were competing for first place when O'Ward lost control of his vehicle and rolled into a wall. O'Ward's accident brought out the red flag again. There were six laps to go when the second red flag waved.
When the race restarted, a group of drivers had an accident on the front straight. Ed Carpenter and Ben Pederson were among those involved. Ericsson was in the lead when the yellow came out. Officials then lowered the red flag for a third time in the apparent hope of giving fans a thrilling finish.
The drivers complied.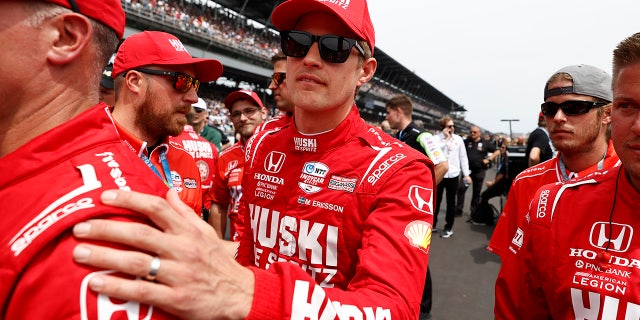 CLICK HERE TO GET THE FOX NEWS APP
Ericsson was the defending Indianapolis 500 champion. He came into the race in third place in the points standings. He was chasing Alex Palou, who took pole position, and O'Ward, whose day ended early.