Wild On Ice, the reigning sunland derby winner was euthanized Thursday after suffering a hind leg injury at Churchill Downs while training for the Kentucky Derby next weekend, owner Frank Sumpter said.
He raised in Texas The gelding suffered the injury just before 6am after running five furlongs in 1:01.40, the track said in a news release.
Wild On Ice was evaluated on site before being transported to a surgical center for further examination, but Sumpter told the Associated Press that euthanasia was the best option because «a lot of things could go wrong» with the type of injury he suffered. suffered.
AUSTRALIAN JOCKEY DEAN HOLLAND DEAD AT 34 AFTER FALLING FROM HORSE DURING RACE
«I didn't want him to suffer,» he said. «When you have a joint injury like that, and it's in their hind legs, it's difficult because they have to use a lot to stand on their hind legs. So, yeah, it's a tough, tough deal to make.» these difficult decisions.
Sumpter continued: «It's such a sad deal because he was training so well coming up the ladder and he was getting stronger all the time.»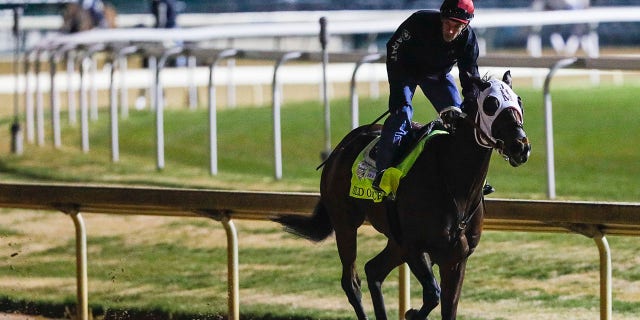 Wild On Ice was tied for 15th place in the derby standings after winning the Grade 3 Sunland Park Derby at a long shot of 35-1 at New Mexico on March 26.
CLICK HERE FOR MORE SPORTS COVERAGE ON FOXNEWS.COM
According to the El Paso Times, which first reported the news Thursday, Wild On Ice was in position to become the first Texas-bred horse to win the Kentucky Derby since 1950.
«Wild On Ice gave us so many great moments,» Sumpter told the outlet. «He will always be remembered. It's a sad situation.»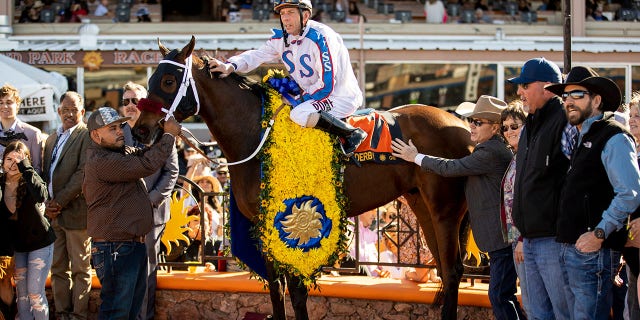 «These horses give us so many great moments in life, and our team puts in so many hours caring for the horses. He had a broken hind leg and it was determined he could not be saved. Wild On Ice had such heart.»
CLICK HERE TO GET THE FOX NEWS APP
The 149th running of the Kentucky Derby will take place on May 6. Skinner, who finished third in the Santa Anita Derby, will replace Wild On Ice in the 20-horse field.
Associated Press contributed to this report.