Belarusian tennis player Victoria Azarenka had a heated exchange with the media during a press conference last week after she faced a series of questions about controversial displays by pro-Russian supporters at the Australian Open, arguing that she is an «athlete» being questioned about things outside of her control.
After losing the semifinal match in straight sets to Elena Rybakina on Thursday, Azarenka became somewhat combative with a reporter questioning her about the scrutiny surrounding Elena Rybakina. Russian and Belarusian players since the invasion of Ukraine and if you felt it was hard to «get all that stuff out of your head» while competing.
«Are other players affected by what exactly you're asking me about?» she asked in response.
NOVAK DJOKOVIC BREAKS SILENCE ON FATHER'S ABSENCE AT AUSTRALIAN OPEN AFTER RUSSIAN FLAG CONTROVERSY
The reporter went on to clarify the questions, but Azarenka answered.
«You're here talking about it right now, so obviously it's a topic that you want to keep bringing up over and over again. So I don't know what you want me to say.»
The reporter continued his line of questioning, referencing Wednesday's incident involving Novak Djokovic's father before their semifinal match. Srdjan Djokovic was photographed posing with fans holding Russian flags and at least one person with the pro-Russian «Z» on his shirt.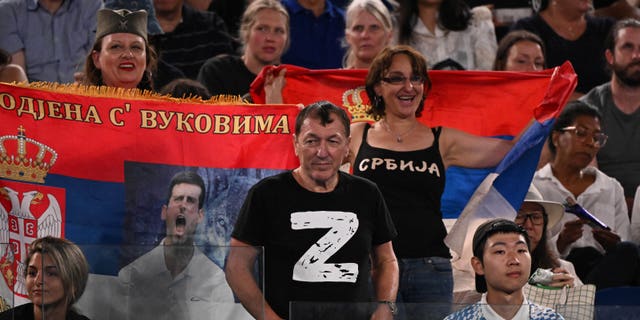 «I don't know what it has to do with Novak, to be fair,» Azarenka said. «I don't know what they want us to do about it. Talk about it? I don't know what the goal is here that keeps being mentioned.»
CLICK HERE FOR MORE SPORTS COVERAGE ON FOXNEWS.COM
She continued: «These incidents that, in my opinion, have nothing to do with the players, but somehow you keep dragging the players down. So what is the goal here? I think you should ask yourself that question, not me.» .
Another reporter followed up with questions about the pro-Russian demonstrations that were taking place in the australian open but Azarenka apparently had enough.
«Whatever answer I'm going to give you right now, it's going to change the way you want it to. So does it bother me? What bothers me is that there are real things going on in the world. I don't know Are you a politician? Are you? Are you covering politics?
When the person responded that they are indeed covering sports, Azarenka responded: «And I'm an athlete and you're asking me about things that maybe someone says is in my control, but I don't think so.»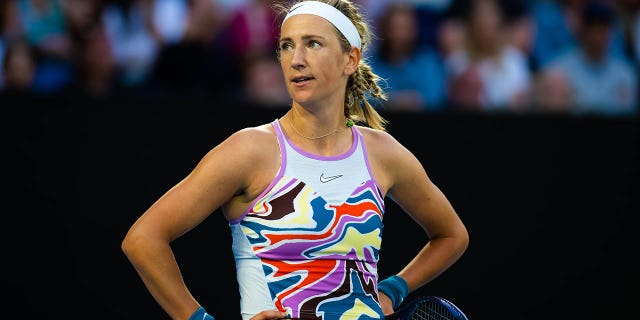 CLICK HERE TO GET THE FOX NEWS APP
Athletes from Russia and Belarus were banned last year from competing in several sporting events, including the men's soccer World Cup and Wimbledon, the Billie Jean King Cup and tennis Davis Cup, because of the war in Ukraine. Russia invaded, with the help of Belarus, in February.
Russian and Belarusian players have been allowed to play at the Australian Open, French Open and US Open, but as «neutral» athletes, their nationalities are not recognized on any official calendar or event results and their countries' flags are not shown on television charts.
Associated Press contributed to this report.