An American fencer's outburst after a match may have cost his entire team the chance to compete in the 2024 Olympics in Paris.
After a semifinal loss at the Pan Am Games in Peru, Curtis McDowald went on a tirade that disqualified the entire US men's épée team.
At the decisive point, McDowald was given a red card, ending the match. After the loss, McDowald's opponent tried to shake his hand, but he angrily slapped her.
CLICK HERE FOR MORE SPORTS COVERAGE ON FOXNEWS.COM
As other members shook hands, McDowald, a 2020 Olympian, kicked and kicked through an independent banner at the venue.
Due to his actions, the team was eliminated from the competition, resulting in the loss of the bronze medal match. Also, since they were disqualified, they earned zero Olympic ranking points in the event.
The United States entered the tournament as the highest ranked team in the event.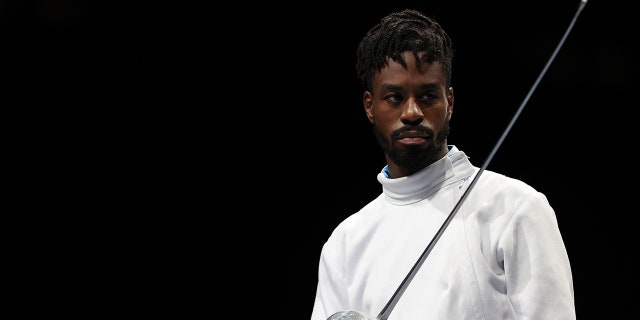 FRENCH AUTHORITIES RAID THE OFFICES OF THE OLYMPIC ORGANIZERS IN PARIS AS PART OF A CORRUPTION INVESTIGATION
"We are disappointed by Curtis's actions and regret that they have hurt Team USA's chances of fielding a men's épée team for the 2024 Olympic Games," USA Fencing said, via USA Today. «The hill that our men's épée team must climb to qualify for Paris has now become much steeper. We are determined to focus on supporting these athletes and their coaches as they continue to pursue this Olympic dream.»
The tirade resulted in McDowald being ineligible to compete in the 2023 World Fencing Championships.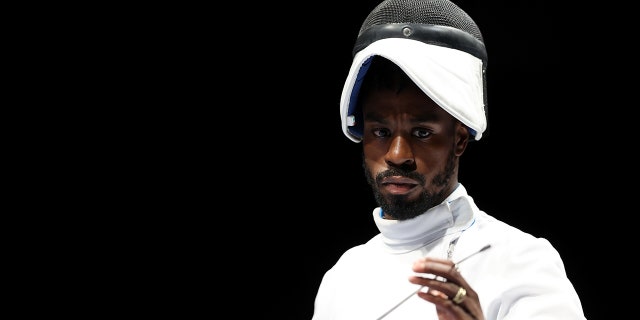 CLICK HERE TO GET THE FOX NEWS APP
McDowald is the 57th ranked fencer in the world.
The 2024 Games are scheduled for July 26 to August 11 next year.