Dricus Du Plessis defeated Robert Whittaker in a middleweight bout at UFC 290 on Saturday and was approached inside the Octagon by Israel Adesanya while promoting a likely future title fight.
In the post-fight press conference, UFC president Dana White was asked about the «racial undertones» between Du Plessis and Adesanya when the Nigerian-born middleweight champion dropped some N-words during his confrontation with his possible opponent.
CLICK HERE FOR MORE SPORTS COVERAGE ON FOXNEWS.COM
But when White was asked the question, he seemed puzzled and asked the reporter to clarify his questions. The reporter said Adesanya was saying the N-word «over and over again» and dropped «about 50 N-bombs.»
«Okay, he's Black… who gives a f*ck?» replied the white.
When asked if he had any concerns about the tension, White replied: «I [couldn't] careless.»
DONALD TRUMP RECEIVES CHEERS AT UFC 290 DURING APPEARANCE WITH DANA WHITE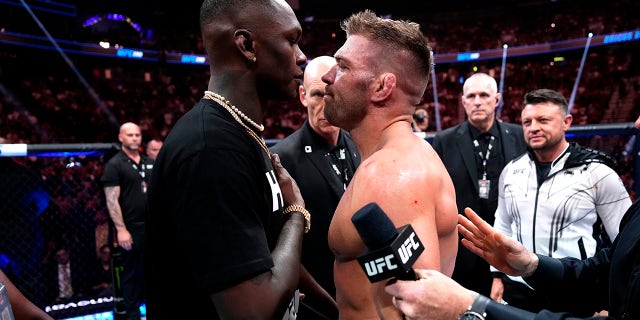 "This is the fighting business. Israel Adesanya can say whatever he wants," White continued. «Who gives a shit? Why? Are people fucking over it?…Of course they do. Oh fuck yeah. Okay, I got it. Very fucking bad.»
Du Plessis played down the heated moment in his post-fight news conference.
«I'm ready for anything, anything he says,» he told reporters via MMA Junkie. «He's been acting like a clown there. That's not how a champion behaves. That's not how a man behaves. He's behaving like a child. Behave like a champion.»
«There are people who look up to you and you're behaving like that? If that sells tickets, then good for him. I'll sell tickets my way. I'm a gentleman. I'm a man and I'll do it.» behave like a man.»
CLICK HERE TO GET THE FOX NEWS APP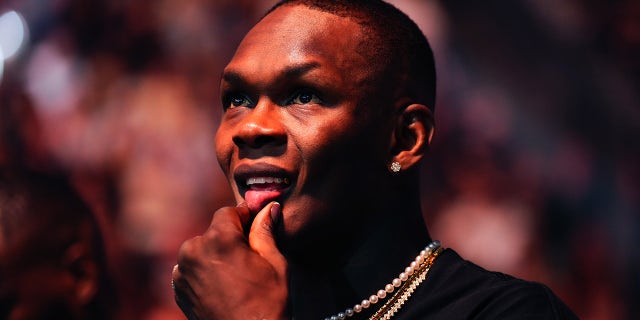 Du Plessis, a native of South Africa, defeated Whittaker by technical knockout and is likely heading into a championship fight against Adesanya at UFC 293.