Buccaneers quarterback Tom Brady is the latest NFL player to donate to the Damar Hamlin toy drive.
Hamlin collapsed during the Bills' Monday night game against the Bengals, and the Bills later confirmed that Hamlin went into cardiac arrest during the first quarter of the game.
The latest update from the team said the 24-year-old remains sedated and is «listed in critical condition.»
CLICK HERE FOR MORE SPORTS COVERAGE ON FOXNEWS.COM
Hamlin's charity initially had a goal of $2,500 in donations. Prior to the start of the game Monday night, donations from the GoFundMe page had not exceeded $3,000.
But, in the hours after Hamlin's terrifying predicament, millions of dollars poured in to support the charity.
BENGALS OWNER RELEASES STATEMENT ON DAMAR HAMLIN, THANKFUL FOR THE 'LOVE AND COMPASSION SHOWN BY ALL'
A instagram video was recently published about Hamlin's third annual campaign in his hometown of McKees Rocks, Pennsylvania.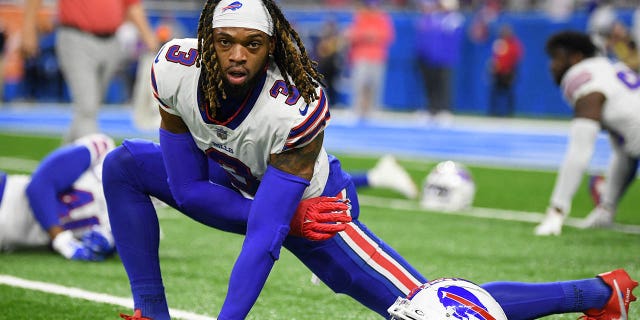 Brady increased that total by giving $10,000 to Hamlin's cause. He also shared a message of support for Hamlin on Tuesday morning.
«We are praying for Damar and his family this morning in Tampa. Times like this put into perspective what it means to play this game we love. Grateful to our communities in Cincinnati and Buffalo for the overwhelming level of care and support that I know we will continue to provide.» Brady wrote on Twitter.
Several other current and former NFL players donated at least $1,000, including Andy Dalton, Devin McCourty, George Kittle, Christian McCaffrey, Marcus Jones, Myles Bryant, Andrew Whitworth, Lawrence Guy, Brian Hoyer, Lloyd Cushenberry and Trey Lance, according to CBS Sports.
BENGALS' TEE HIGGINS OFFERS SUPPORT TO DAMAR HAMLIN AFTER SCARY INCIDENT BY BILLS PLAYER
In total, around 170,000 people have donated to the toy drive.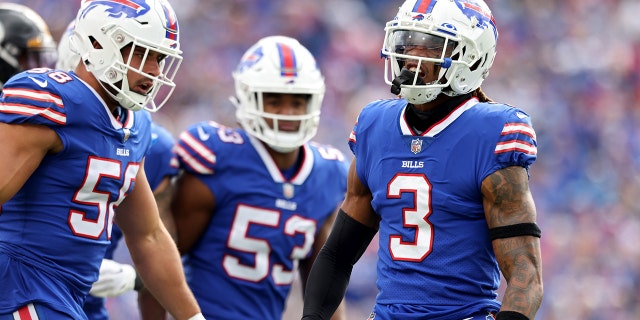 GoFundMe shared the information with Hamlin's fundraiser after the game was postponed.
«As I embark on my journey to the NFL, I will never forget where I came from and am committed to using my platform to positively impact the community that raised me,» Hamlin wrote on the GoFundMe page. «I created The Chasing M's Foundation as a vehicle that will allow me to make that impact, and the first program is the 2020 Community Toy Drive.»
Some fans left the stadium and headed to the University of Cincinnati Medical Center, where Hamlin is being treated, and held a vigil.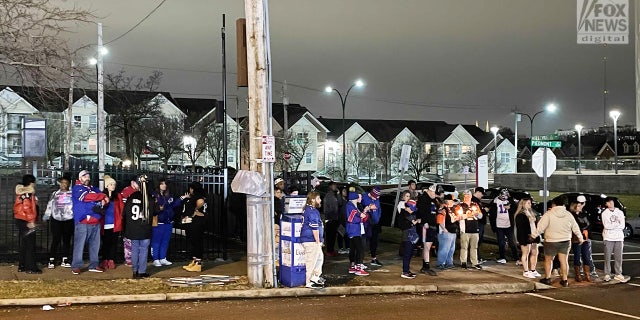 Hamlin collapsed after tackling Bengals wide receiver Tee Higgins with less than six minutes to go in the first quarter on Monday. Medical personnel at the camp administered CPR and used an AED to get his heart beating again.
The game was temporarily suspended before it was later postponed. The league announced Tuesday that «play will not resume this week.»
CLICK HERE TO GET THE FOX NEWS APP
Hamlin is in his second year with the Bills after he was selected by the team in the sixth round of the 2021 NFL Draft.