Will Levis was part of an unfortunate drop in the draft over the weekend, as the projected first-round pick was selected by the Tennessee Titans early on Day 2.
Regardless of where Levis was going to go, he had the greatest support from his family throughout the ordeal. On Thursday night, cameras showed Levis's family next to him the entire time as the picks went from No. 1 to No. 31.
CLICK HERE FOR MORE SPORTS COVERAGE ON FOXNEWS.COM
Kelley Levis, one of Will's sisters, sent a message of support to her quarterback brother on Instagram.
«Now we are going to show them to you,» he wrote.
Tennessee switched to No. 33 overall to select the former Kentucky standout. In 11 games last season, Levis passed for 2,406 yards, 19 touchdowns and 10 interceptions while completing 65.4% of his passes.
The quarterbacks chosen from the top five picks were Bryce Young for the Carolina Panthers at No. 1, CJ Stroud for the Houston Texans at No. 2 and Florida's Anthony Richardson for the Indianapolis Colts at No. 4.
NEW TEXANS QUARTERBACK CJ STROUD ENDORSES HIM FOR LASTERS: 'I KNOW THE MOVIE SPEAKS FOR ITSELF'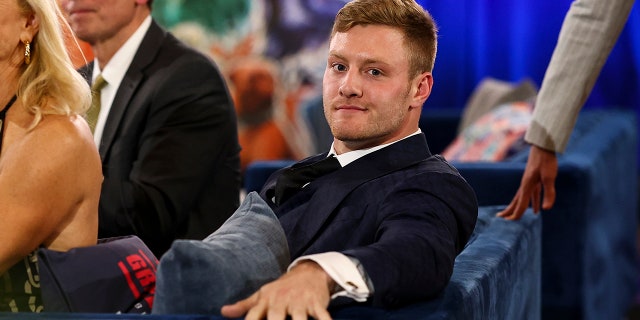 NFL journalist Peter King wrote in his latest «Football Morning in America» ​​column why Levis went from being one of the best quarterbacks in his class to the fourth overall quarterback drafted.
«Will Levis didn't go 33rd instead of 11th or fourth because he sucks. It's mostly because teams between four and 33 didn't have an essential need for a quarterback which isn't a sure thing,» King wrote. «Seattle and Las Vegas have hired veterans to manage at short notice, Washington and Atlanta have committed to giving young kids a legitimate opportunity, and Tampa Bay had much more important needs than replacing Baker Mayfield.
«Also, you heard a lot about how great the tight end class was. But only one tight end was taken in the first round because of course the offer was so big. Levis didn't sink like a stone. He was fourth most desired quarterback in a year in which the vast majority of teams had the greatest needs.»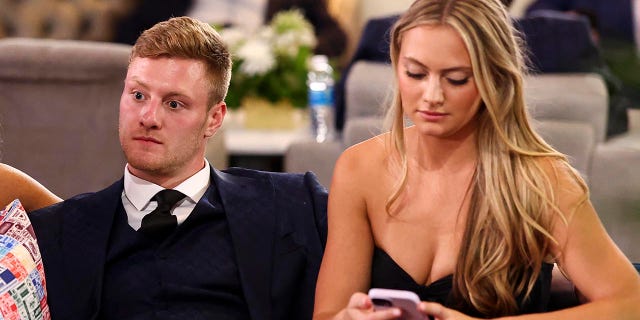 CLICK HERE TO GET THE FOX NEWS APP
Titans coach Mike Vrabel said he spoke to Ryan Tannehill to let him know the team was signing a quarterback. He said Tannehill will be the starting quarterback entering camp with Malik Willis as the No. 2 and Levis as the projected No. 3.
Fox News' Scott Thompson contributed to this report.