Garbiñe Muguruza, who won the 2016 French Open and the 2017 Wimbledon Championships, is set to marry a man she met during a random encounter around the 2021 US Open.
Muguruza announced on Instagram and in the Spanish media that she will marry model Arthur Borges. She posted a photo with Borges on her social media account with a caption straight out of the Tom Cruise movie «Jerry Maguire.»
CLICK HERE FOR MORE SPORTS COVERAGE ON FOXNEWS.COM
«You had me at 'Hello'.»
The tennis star and the model have one of the most interesting backstories of any relationship. She served Hello! Spain about how they met. She said that Borges was a fan of hers and asked her for a photo on the street.
TENNIS STAR COCO GAUFF SAYS JIMMY BUTLER OFFERED HER TICKETS TO THE NBA FINALS BEFORE THE PLAYOFFS WERE REPORTED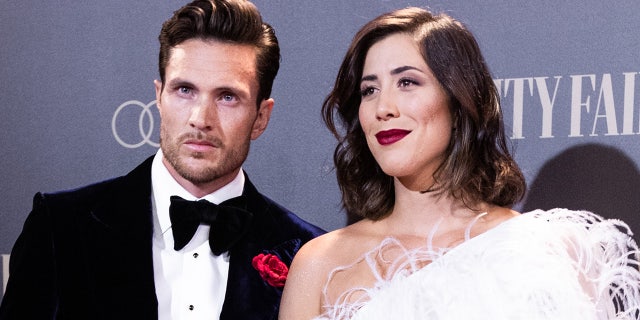 «My hotel was near Central Park and I was bored, so I thought I should go for a walk,» she told the outlet in Spanish. "I go out and I find him on the street. Suddenly, she turns around and says 'Good luck at the US Open'. I kept thinking, 'Wow, he's so handsome.'»
Muguruza said that Borges outside the world of tennis was a green flag for her.
The two got engaged in Marbella and Muguruza said she was taken by surprise.
«It felt weird,» he said. "I was thinking about something else and then when he proposed to me I started crying. I didn't know how to react. I said yes through tears, it was very romantic.»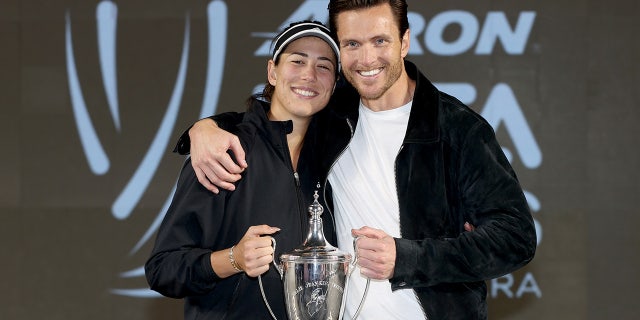 CLICK HERE TO GET THE FOX NEWS APP
Muguruza is 449-238 in career singles matches. He was ranked No. 1 in the world in 2017, but returned to No. 132 in April. He lost in the first round of the Australian Open in January and failed to qualify for the French Open.