The Phoenix Suns will have to fight for at least the next two games against the Denver Nuggets without veteran point guard Chris Paul.
Paul suffered a groin injury in Game 2 on Monday night that will require him to sit out Games 3-5, according to The Athletic.
Paul will be re-evaluated in a week after undergoing an MRI on Tuesday.
CLICK HERE FOR MORE SPORTS COVERAGE ON FOXNEWS.COM
The injury occurred when Paul tried to take out Nuggets winger Kentavious Caldwell-Pope. In doing so, Paul was seen clutching his left groin after landing from his jump. Caldwell-Pope ended up getting the rebound and scoring.
Paul tried to run back down the court on offense, but it was clear he was in pain.
CHARLES BARKLEY JUST WANTS TO APPRECIATE THE 'GREATNESS' OF THE NUGGETS' NIKOLA JOKIC: 'I LOVE THIS KID'
It's a blow to the Suns, who have seen life without Paul during the regular season. Damion Lee and Cam Payne will have to step up to replace the Suns, and there's no time to get comfortable with the Nuggets already two games into the series.
But the series returns to Phoenix and the Suns are hoping their home crowd can provide some energy for their squad.
Paul averaged 13.9 points and 8.9 assists for the Suns this season in 59 games, while also posting 1.5 steals per night on the defensive end.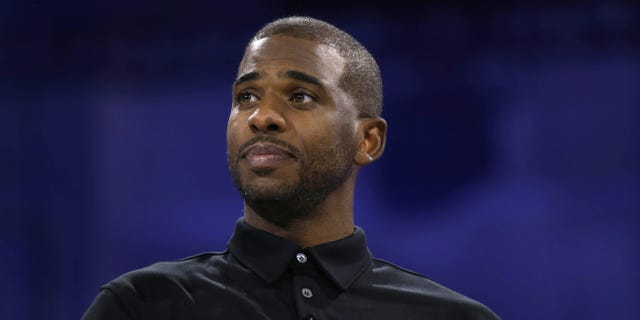 CLICK HERE TO GET THE FOX NEWS APP
Game 3 will kick off Friday night in Phoenix at 10 p.m. ET