An exciting and fun new adult animated series is landing on Netflix in March 2023. agent elvis See the King of Rock and Roll don the mantle of a US government agent saving the world from dark forces. Coming soon to Netflix, here's everything we know so far about agent elvis on Netflix.
agent elvis is an upcoming adult animation created by Elvis' ex-wife Priscilla Presley and John Eddie. Eddie is also an executive producer and co-showrunner with Mike Arnold.
Studios attached to the series are Sony Pictures Animation, Authentic Brands Group, and Titmouse. The full list of executive producers for the project are; Mike Arnold, John Eddie, Kevin Noel, Matthew McConaughey, and Priscilla Presley. Jamie Salter, Corey Salter and Marc Rosen are executive producers through Authentic Brands Group. Chris Prynoski, Shannon Prynoski, Antonio Canobbio and Ben Kalina are executive producers through Titmouse.
The original music and score were composed by Tyler Bates and Timothy Williams. Gary Ye is the supervising director, Chris Thompson is the art director, and Josué Sánchez is the editor.
When is agent elvis Is season 1 coming to Netflix?
We do not have an exact release date, however thanks to the official trailer we can confirm that the series will arrive sometime in March 2023.
---
What is the plot of agent elvis?
A fun twist in the life of Elvis Presley, who on the surface is the King of Rock and Roll, but becomes a super agent for the US government.
An official synopsis of the Netflix story is;
Elvis trades his overalls for a jetpack when he joins a secret government spy program to help fight the dark forces that threaten the country.
---
Who are the cast members of agent elvis?
So far, the only cast member we know of is Academy Award-winning actor Matthew McConaughey playing the role of Elvis Presley.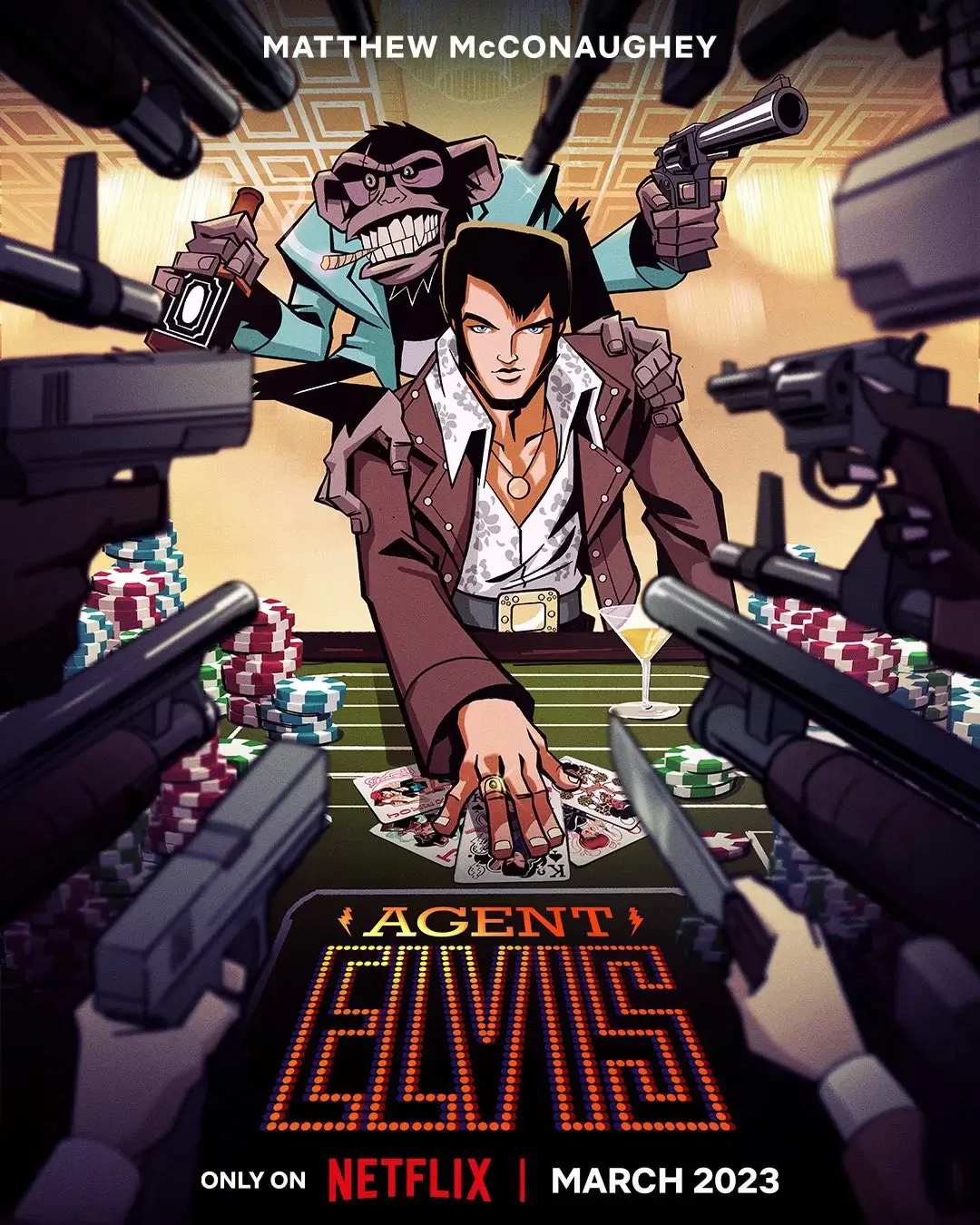 ---
What is the episode count for? agent elvis?
We can confirm that there are a total of ten episodes for the first season.
---
Are you looking forward to watching Agent Elvis on Netflix? Let us know in the comments below!