Tennis player Alexander Bublik's rackets were the unfortunate victims of his furious tirade during a match on Thursday at the Open Sud de France.
Bublik was the number 6 player in the tournament and, when playing against the French Grégoire Barrère, he was the great favorite, since the latter was not classified. But the result was not what you expected.
And it came with a little violence from the racket to the court.
CLICK HERE FOR MORE SPORTS COVERAGE ON FOXNEWS.COM
After committing three double faults during the game-determining tiebreaker, Bublik broke his racket on the court five times as fans booed him in the stands.
But all tennis players come to matches with multiple rackets, so the occasional tantrum doesn't leave that player without some backup. However, Bublik's ferocity did not stop with a racket.
LAS VEGAS MAN, 43, KILLED DURING TENNIS MATCH AT COUNTRY CLUB
Once he reached his bench, he immediately picked up a second racket and hit it, causing the crowd to roar even louder in disapproval.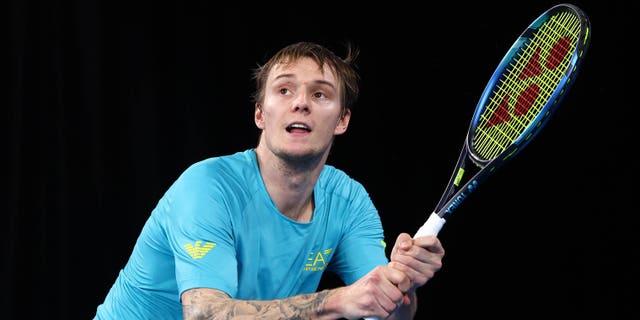 «Well, that's going to get the treatment, too,» said announcer Mikey Pereira.
Bublik, who hails from Kazakhstan, tossed that aside and crushed another as he continued to punch his arm down with all his might.
AUSTRALIAN TENNIS STAR NICK KYRGIOS PLEADS GUILTY TO ADDING EX GIRLFRIEND, AVOIDS SENTENCE
«This is getting out of hand now,» Pereira said.
Finally, Bublik finished breaking the rackets, picked up his fourth, and walked to the other side of the court. At that moment, his last double fault made it 6-0 in favor of Barrère, and he would not let that advantage slip away.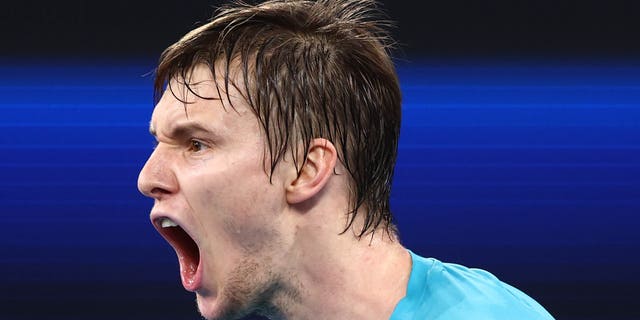 CLICK HERE TO GET THE FOX NEWS APP
Barrère won the match in three sets, 6-4, 6-7, 7-6, after winning the tiebreaker 7-3.