Dallas Stars fans aren't happy.
With two games to none in the Western Conference finals, things only got worse for the Stars as the Vegas Golden Knights took an early 4-0 lead.
As the clock began ticking down in the final seconds of the second period, Stars fans made their discontent known by throwing debris onto the ice.
CLICK HERE FOR MORE SPORTS COVERAGE ON FOXNEWS.COM
Because of that, with 21.6 seconds remaining in the period, both teams were forced to head to the locker room early.
Several bottles were seen on the ice, and the public address announcer can be heard telling fans not to.
The Zamboni came out to clean the surface and both teams came back for the end of the second/beginning of the third period, but the flying objects didn't stop.
A bag of popcorn was thrown in the direction of Adin Hill upon returning to the ice.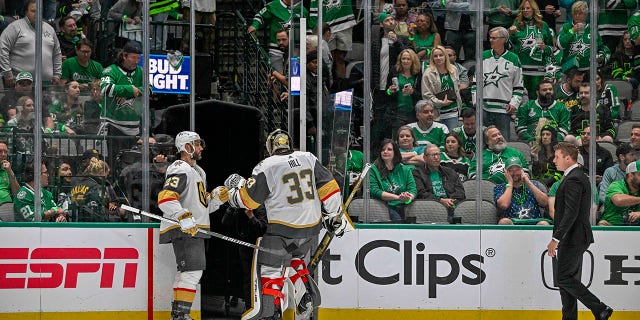 PANTHERS ARE CLOSER TO STANLEY CUP APPEARANCE WITH GAME 3 WIN OVER HURRICANES
Vegas scored three goals in the first period, all within the first 7:10 of the hockey game. They won the first two games in overtime at home.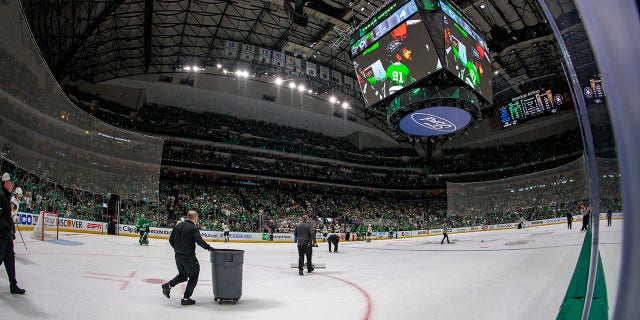 CLICK HERE TO GET THE FOX NEWS APP
Assuming the score stands, the Golden Knights are now one win away from their second Stanley Cup Final in team history: their first season was in 2017-18.