Gregg Popovich isn't going anywhere anytime soon.
The five-time NBA champion head coach has signed a five-year extension with the San Antonio Spurs, the team announced Saturday.
Reports say the deal is worth more than $80 million, which would be a record for the most lucrative contract ever awarded to a coach.
CLICK HERE FOR MORE SPORTS COVERAGE ON FOXNEWS.COM
Monty Williams and the Detroit Pistons agreed to a six-year deal worth $78.5 million last month, the biggest deal ever for a coach.
Popvoich has coached the Spurs since 1996, winning titles in 1999, 2003, 2005, 2007 and 2014. He is also a three-time NBA Coach of the Year.
Under Popovich, the Spurs made the playoffs in 22 straight seasons from 1997-98 to 2018-19, but missed each of the past four years. His 22-60 record last season was the franchise's worst since going 20-62 in 1996-97 when Popovich was hired midseason.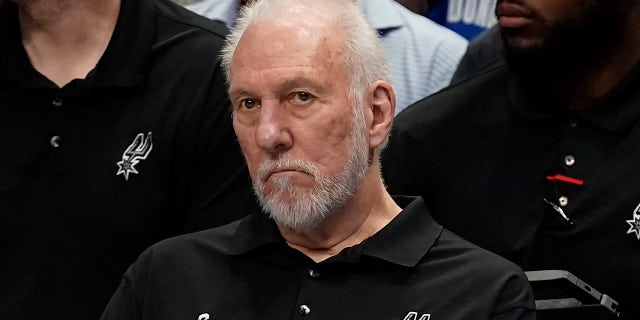 NBA STAR LANDS IN FOURTH TEAM IN TEN DAYS AFTER ANOTHER TRADE: REPORT
However, years of losses may come to an end. The Spurs recently won the NBA draft lottery and used the No. 1 overall pick to select Victor Wembanyama, who stands over seven feet tall but has the handling and shooting prowess of a much shorter guard. He is widely considered the best prospect in the NBA since LeBron James.
Keldon Johnson, 23, led the Spurs with 22 points per game last season.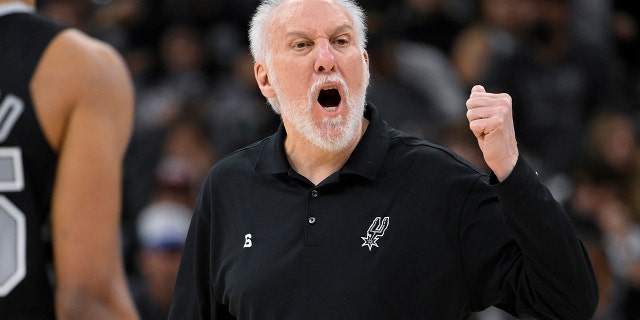 CLICK HERE TO GET THE FOX NEWS APP
Popovich was also the head coach of the gold medal-winning US team at the 2021 Tokyo Olympics.
The 74-year-old will enter his 28th season as head coach of the Spurs.