Sidney Thornton, a two-time Super Bowl champion running back who played his entire career with the Pittsburgh Steelers, has died, the team announced Wednesday. He was 68 years old.
Thornton's cause of death was not announced.
CLICK HERE FOR MORE SPORTS COVERAGE ON FOXNEWS.COM
«We are saddened by the loss of former Steelers running back Sidney Thornton,» the Steelers said in a tweet.
Thornton starred at Northwestern State, where he set career records for rushing attempts (537), rushing touchdowns (25), and rushing yards (2,662) when he turned pro. Those marks have since been broken. Pittsburgh would take Thornton in the second round of the 1977 NFL Draft with the 48th pick.
DEREK CARR'S PLAYFUL REACTION TO PRO BOWL NOD: 'MAYBE THIS INVITATION WAS LOST IN THE MAIL FROM PREVIOUS SEASONS'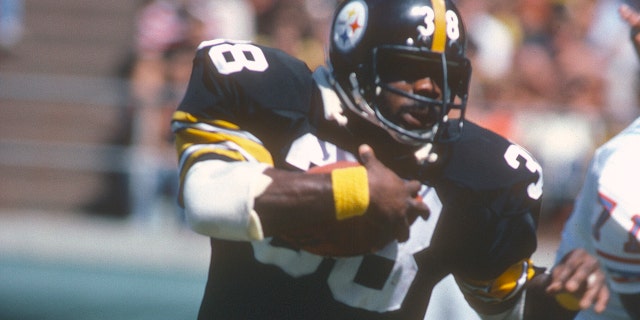 Thornton played six seasons with the Steelers from 1976 to 1982.
He played in 74 games for the Steelers and had 1,512 rushing yards and 18 rushing touchdowns. He also had 46 catches for 515 yards and six touchdowns. He appeared in the playoffs three times with the Steelers and was part of their Super Bowl-winning teams in 1978 and 1979.
Thornton was a backup behind Franco Harris and Rocky Bleier on those teams. He had a great game against the Miami Dolphins in the divisional round of the 1979 playoffs. He rushed for 52 yards and a touchdown in the 34-14 victory. Pittsburgh would hoist the Vince Lombardi Trophy that year.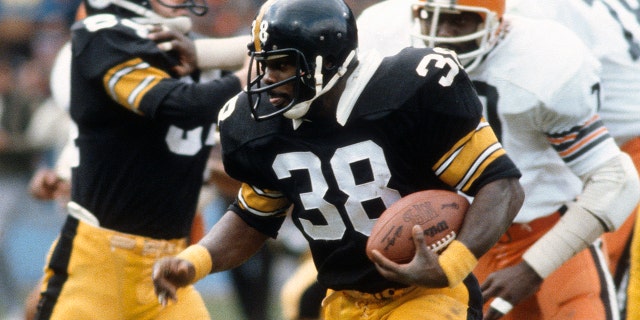 CLICK HERE TO GET THE FOX NEWS APP
He took two years off from soccer before playing a season in the United States Soccer League with the Oklahoma Outlaws.