Colorado Rockies pitcher Ryan Feltner was hospitalized after being hit by a line drive to the head in the second inning of Saturday's game against the Philadelphia Phillies.
The Phillies led 4-0 when Nick Castellanos hit a comeback drive off the mound and hit the pitcher in the head at 92.7 mph. The ball deflected off Feltner's head towards first baseman CJ Cron. Castellanos made it to the base safely.
CLICK HERE FOR MORE SPORTS COVERAGE ON FOXNEWS.COM
Feltner was crouched on his knees as he tried to fight the pain. He didn't appear to lose consciousness, and Rockies coaches rushed onto the field to help him. He left the field with the help of staff members.
«He's under observation at a local hospital,» Rockies manager Bud Black said after the game. He is going through a litany of exams and tests. We will know more in the morning.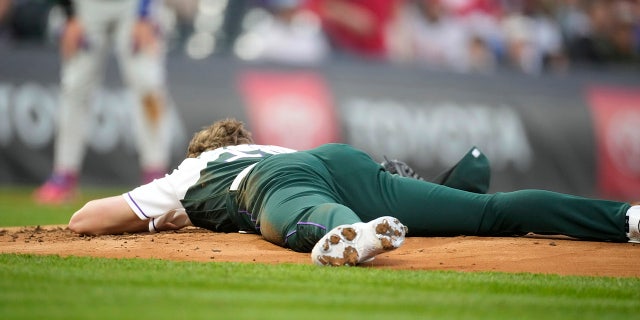 JOEY GALLO'S GREAT HOME BREAKS STATCAST; MEASURES NOT FOUND
Philadelphia won the game 7-4.
«There was a part of me that wanted to go to the mound, but I guess the player takes over and you run to first,» Castellanos said of the incident. «As soon as I played first, I turned around and really hoped that what just happened didn't happen.»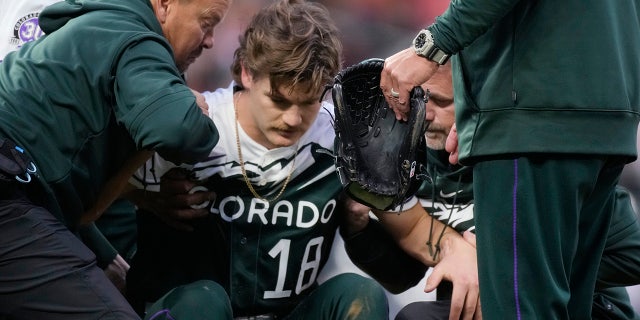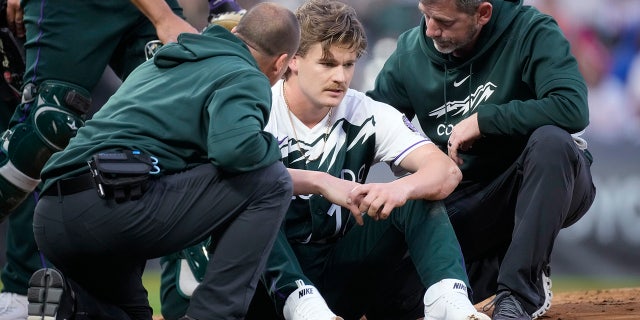 Feltner was a fourth-round draft pick by the Rockies in 2018. He made his debut in 2021 with two appearances. He made 20 appearances in 2022 and posted a 5.83 ERA with 84 strikeouts.
CLICK HERE TO GET THE FOX NEWS APP
So far in 2023, Feltner has a 5.86 ERA in eight appearances.
Associated Press contributed to this report.