Riley Gaines, a former NCAA star swimmer at Kentucky who has led the charge in keeping women's sports fair and equitable, shared some text messages of support Thursday from parents in California.
Controversy erupted in the Golden State over the weekend after a transgender runner finished second in a sectional Meet of Champions and was propelled to the state championships later this week.
CLICK HERE FOR MORE SPORTS COVERAGE ON FOXNEWS.COM
Gaines shared messages from parents who reached out to her.
«Just a few of the many messages (I've) received from the girls + their parents in CA whose sport (T&F) is being infiltrated with mediocre men. They feel powerless. How can you read this and think what's going on is okay ?(It is) discrimination against women and harassment at its finest,» Gaines tweeted.
The anonymous messages called Gaines an «inspiration» and another called transgender participation in women's sports «unfair.»
EXCLUSIVE: CALIFORNIA FATHER WHOSE DAUGHTER LOST TO BIOLOGICAL MALE IN WOMEN'S TRACK COMPETITION RESPONDS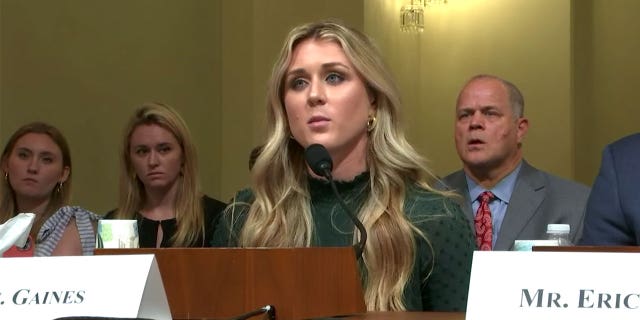 Athena Ryan finished second in the varsity girls' 1,600m final on Saturday. Sonoma Academy's Ryan finished behind Montgomery's Hanne Thomsen and ahead of Campolindo's Ellie Buckley. Ryan will advance to the California Interscholastic Federation track and field state championships next week.
Ryan, a junior, appeared unfazed by the protests and controversy. Ryan finished with a time of 4:55.91. Ryan finished sixth in the 1,600-meter prelim and 21st in the women's 800-meter prelim.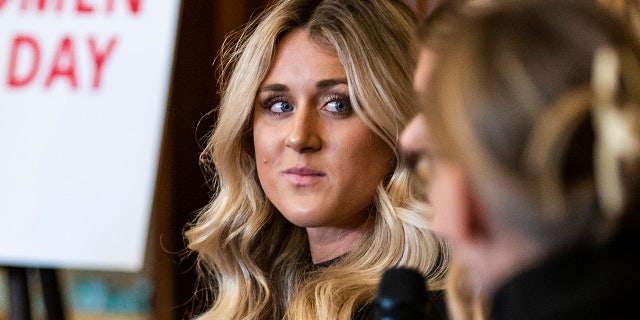 CLICK HERE TO GET THE FOX NEWS APP
Gaines was on Capitol Hill last week for House Republicans' introduction of the Bill of Rights for Women legislation. During a press conference Wednesday morning, she explained that the bill would define the word «woman» in federal law to bolster other bills like the recently passed Law on Protection of Women and Girls in Sports. Camera.