Boston Red Sox star Chris Sale did not have a good performance Monday night against the Baltimore Orioles and took out his frustrations on everything and on the dugout.
Sale lasted five innings and allowed five runs on nine hits and walked one. He didn't strike out any Orioles batters. He allowed four of the five runs in the fourth and fifth innings.
After the fourth inning, Sale returned to the dugout and hit the bench with his glove. He then hit the Gatorade coolers multiple times.
CLICK HERE FOR MORE SPORTS COVERAGE ON FOXNEWS.COM
According to ESPN Stats & Info, it was Sale's first healthy start in which he failed to score a strikeout.
Fortunately, the Red Sox were still in the game at the time. Triston Casas hit a solo home run in the second inning and Rafael Devers hit a two-run home run in the third inning.
Baltimore entered the game with a 14-7 record and Boston was 12-11.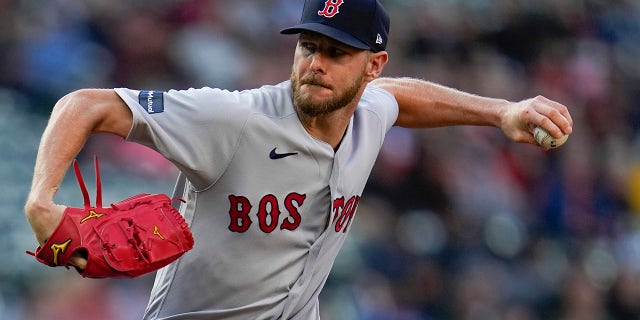 MLB COMMISSIONER ROB MANFRED SIGNS CITY OF OAKLAND FOR MOVING FROM AA TO LAS VEGAS: 'SORRY FOR THE FANS'
A seven-time All-Star, Sale returned to the Red Sox rotation at the start of the season. He missed the entire 2020 season after undergoing Tommy John surgery; he returned midway through the 2021 season. In 2022 he suffered three different season-ending injuries.
Since finishing the 2019 season with a 4.40 ERA and 218 strikeouts, he has only managed to start 15 games. The game on Monday with his 16 in that period.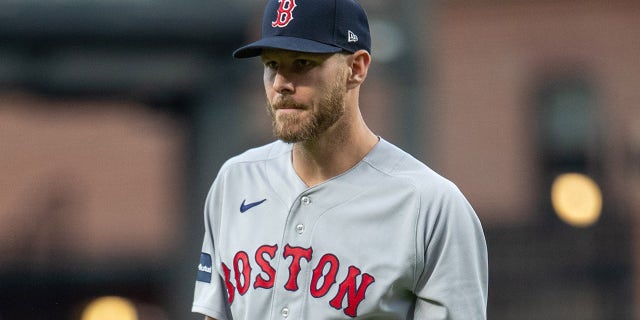 CLICK HERE TO GET THE FOX NEWS APP
This season, Sale had an 8.00 ERA with 30 strikeouts.