A part-time tennis player and a full-time real estate professional beat the former world number 8 player in the Delray Beach Open in Florida on Tuesday.
Matija Pecotic of Croatia defeated Jack Sock, who reached number 8 in the world in November 2017, in three sets to progress to the round of 16.
Pecotic, 33, is the director of a real estate investment company and said he had to take time off work so he could compete.
TENNIS PLAYER DESTROYS MULTIPLE RACKETS DURING EPIC TALK WHILE LOSING MATCH
«I had to get off work early today,» Pecotic said, according to ESPN. «I had to send an email to the whole team. [My boss] left me out I'm going to have to ask for another day off tomorrow.»
The 33-year-old peaked at No. 206 in 2015, but suffered complications after surgery.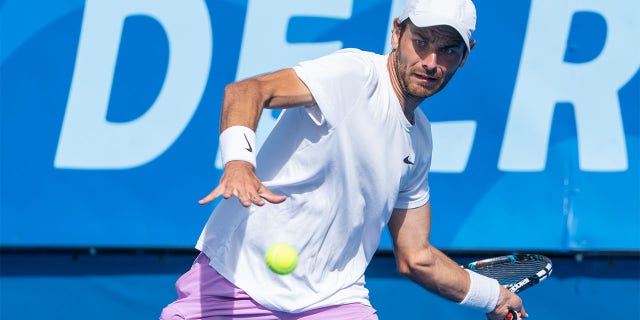 VICTORIA AZARENKA EXPLOITS REPORTERS AT THE AUSTRALIAN OPEN FOR POLITICAL ISSUES
He defeated Sock 4-6, 6-2, 6-2 on Tuesday, hitting 10 aces during the match.
Sock has 180 career wins with career earnings of nearly $12 million.
CLICK HERE FOR MORE SPORTS COVERAGE ON FOXNEWS.COM
«You have to be realistic,» Pecotic said. «This is a ex top 10 boy with an incredible amount of tennis experience and a great serve. She came out serving at 134 mph on the first serve. It would be arrogant to think that I am going to go out and expect to win.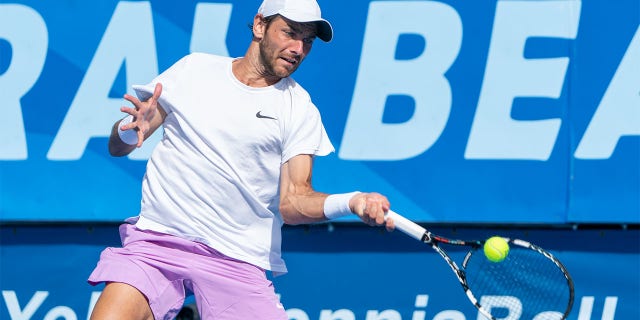 «But I thought if I could sink my teeth into a match and work on the two or three patterns I made earlier, I'd have a chance.»
CLICK HERE TO GET THE FOX NEWS APP
Pecotic says he tries to work out every morning with his real estate boss and loves the game of tennis.
His next opponent is American Marcos Girón, who is ranked 55th in the world.