An investigation is underway after a member of the New Jersey Devils' «Woo Crew» was punched by a New York Rangers fan amid the Blueshirts' 4-0 season-ending loss. .
The Rangers visited the Devils on Monday night for Game 7 of the first round of the Stanley Cup Playoffs, where New Jersey defeated the Blueshirts. It was the second time in as many playoff meetings that the Devils had knocked out their rivals from Hudson River.
Semaj McLeod was «at work, doing my job, celebrating a Devils goal» after Erik Haula gave the Devils a 3-0 lead. With just over five minutes to go in the game. Rangers fans began to head for the exits.
CLICK HERE FOR MORE SPORTS COVERAGE ON FOXNEWS.COM
But as he walked onto the concourse, a fan let his emotions get the best of him and «hit» the clerk.
The Devils added an empty net to make it a 4-0 game, which ended up being the final score. It was the second shutout for Devils goaltender Akira Schmid in the last three games.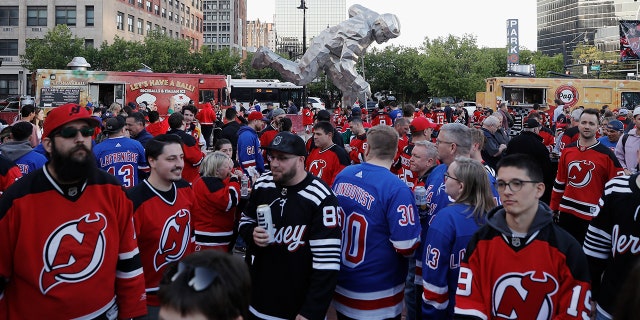 DEVILS SHUT OUT RANGERS TO WIN GAME 7, GO ON TO FACE HURRICANES IN STANLEY CUP PLAYOFFS
The Devils are in the second round where they will face the Carolina Hurricanes: their series begins Wednesday night in Raleigh.
This was not the only altercation involving a fan during the series. Fans of the opposing teams got into a physical altercation with each other early in the series that left a Devils fan on the ground. after a strangulationbut not before he knocked a drink out of the Rangers fan's hand and hit him in the face.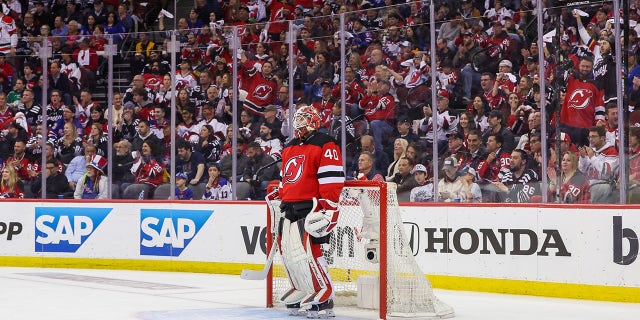 CLICK HERE TO GET THE FOX NEWS APP
New Jersey is aiming to make its first Eastern Conference final since 2012, where they beat the Rangers to make a trip to the Stanley Cup final. They haven't won the Cup since 2003.