Philadelphia Phillies shortstop Trea Turner is having a difficult start to his career in the City of Brotherly Love, but it is his mother who has prepared him for the difficult moments in life.
Turner was booed by the Philadelphia faithful after a seventh-inning strikeout against the arizona diamondbacks On Wednesday.
Turner struck out on two balls in the dirt, making it 0-4 at the plate to that point, and was booed off the field.
KANSAS CITY FIREFIGHTER SAVES FAN'S LIFE AT NATIONAL GAME WITH HEIMLICH MANEUVER
And even Turner's mother got in on the action.
«My mom prepared me for anything in this game and in the world,» Turner told reporters. «She was hard on me from a young age and she doesn't faze me much.»
«She told me today that she was booing me,» he added. "She actually texted me and said, 'Great game, except for your fourth at-bat.' And I said, 'Yeah, it's not good,' and she said, 'she was booing you.
Turner signed an 11-year contract, $300 million contract with the Phillies in the offseason after spending the past two seasons with the Los Angeles Dodgers.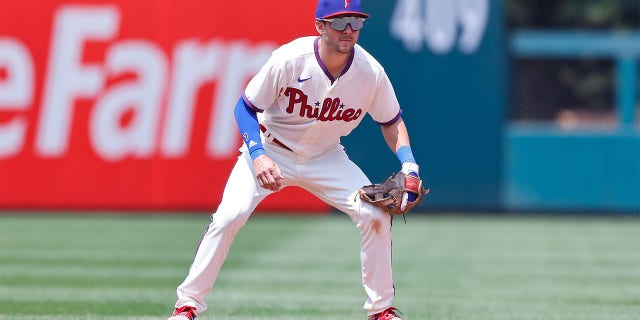 CLICK HERE FOR MORE SPORTS COVERAGE ON FOXNEWS.COM
Turner, a career .299 hitter, entered Wednesday's game against the Diamondbacks hitting .250 with just four home runs and 11 RBIs.
The Phillies hope his final at-bat on Wednesday against Arizona gets him going despite his rocky start at the plate.
Turner hit a two-out, two-run home run in the ninth inning to tie the game, with the Phillies leading 6–5 in 10 innings.
«Maybe that's his signature moment that gets him going here,» Phillies manager Rob Thomson said. «Sometimes it's hard for guys to come in, a big contract, try to impress his teammates, the fan base. He just keeps pushing himself, keeps working on it.»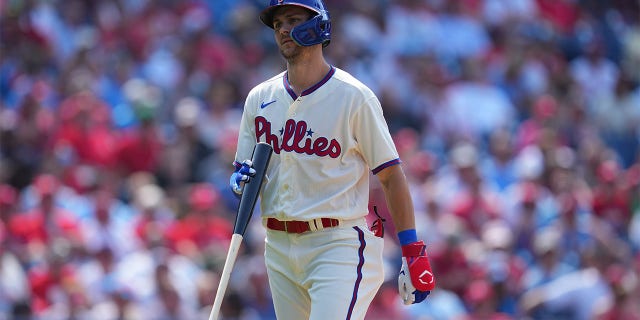 CLICK HERE TO GET THE FOX NEWS APP
Turner, a two-time All-Star, has been outspoken about his start in Philadelphia.
«I'm honest with myself. I've sucked,» Turner said Monday after a loss to the Diamondbacks.
The Phillies are 23-26 and currently sit fourth in the NL East after reaching the World Series 2022.
Fox News' Ryan Morik contributed to this report.