Phil Mickelson joined LIV Golf last summer and recently stepped back after coming under scrutiny for his comments on the controversial course.
On Thursday, Mickelson took to social media to respond to the suggestion that LIV and the PGA Tour meet in a Ryder Cup-style event in the near future.
One Twitter user mentioned the possibility of Mickelson and Tiger Woods serving as captains if such a competition were to take place.
CLICK HERE FOR MORE SPORTS COVERAGE ON FOXNEWS.COM
Former NFL running back Danny Woodhead mentioned that he would be in favor of the event taking place.
«Easily! And I'm here for it!» he wrote in response to a tweet suggesting the competition.
Woodhead has made a name for himself on the amateur golf circuit, qualifying for the US Open in 2022.
SCOTTIE SCHEFFLER WANTS AT THE TEACHERS CHAMPIONS DINNER: 'I'LL SIT OUTSIDE'
Mickelson has been actively responding to people on Twitter throughout this week and apparently saw an opportunity to share his thoughts on the potential matchup.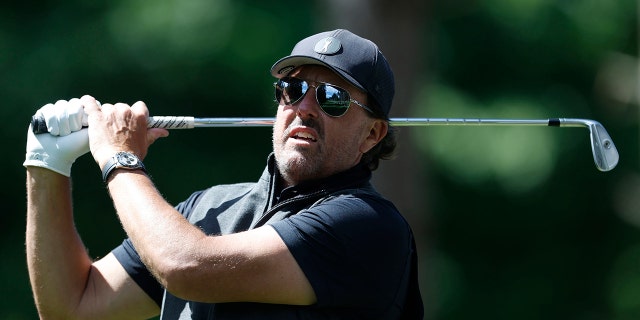 «It sounds great, but we would dominate them so solidly and it would end so quickly that TV would have to fill an hour of dead time. That's why it's not happening right now,» Mickelson said.
Since its formation, LIV has attracted some of the world's foremost golfers.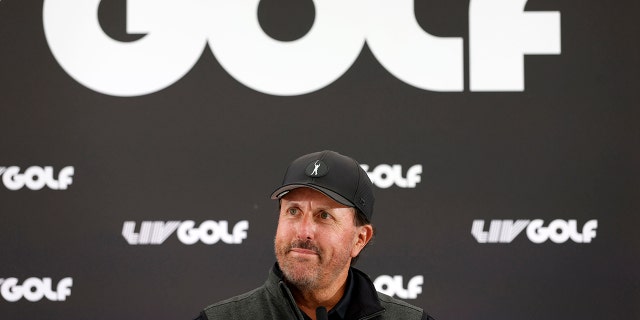 Dustin Johnson, Cameron Smith, Sergio Garcia and Brooks Koepka have left the PGA Tour for LIV.
But the PGA Tour has added incentives for players to stick around, including increasing prize money at several tournaments last year.
CLICK HERE TO GET THE FOX NEWS APP
Woods, Rory McIlroy, Scottie Scheffler, Collin Morikawa and Justin Thomas are some of the big names who have decided to stay on the PGA Tour.