Jay Monahan will resume his role as PGA Tour commissioner on July 17 following a «medical situation.»
Monahan announced on June 13 that he would be stepping down while he «recovers» from his problem.
«Thank you for your support and leadership these past few weeks,» Monahan wrote in a memo to the tour's policy board and its players, via ESPN.
«With the support of my family and thanks to world-class medical care, my health has improved dramatically.
CLICK HERE FOR MORE SPORTS COVERAGE ON FOXNEWS.COM
«I look forward to engaging with each of you, as well as our players, partners, fans and our PGA Tour family, to address any questions and protect the game we treasure.»
Monahan has not addressed what his medical situation was.
Monahan's leave of absence came just a week after it was announced that the Tour and LIV Golf's Public Investment Fund would merge.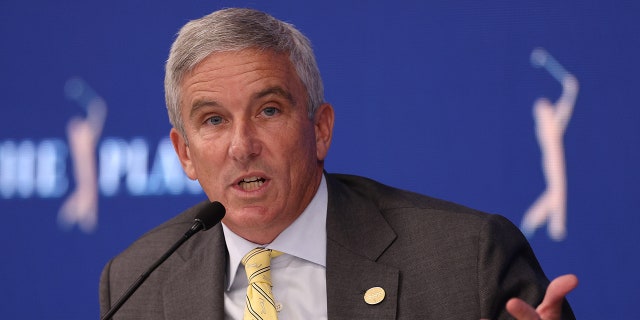 The partnership came less than a year after Monahan said any possible truce with the rival. LIV Golf backed by Saudi Arabia The circuit was «off the table».
WOMEN'S US OPEN GOLFER DISQUALIFIED AFTER CADDY MAKES SERIOUS MISTAKE
Yet even as PGA superstars remained loyal to his tour, Monahan not only merged with the old PGA rival, but said in a memo to his players that the Public Investment Fund, which has financed LIV, it will be «providing… an important financial investment» in the deal
In Monahan's return announcement, he said that the tour would «lead and shape the game for the future.»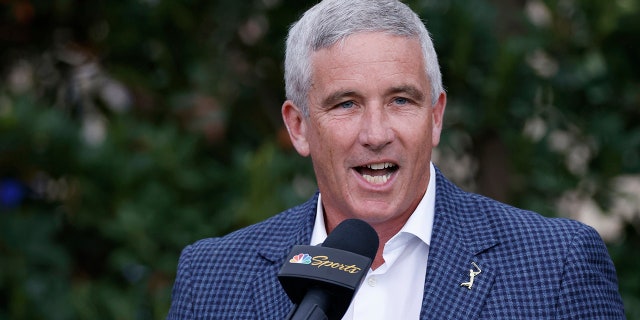 CLICK HERE TO GET THE FOX NEWS APP
Monahan's return will come the week the Open Championship kicks off at the Royal Liverpool Golf Course.