New England Patriots quarterback mac jones found himself in head coach Bill Belichick's «doghouse» after he reportedly sought help regarding New England's offensive woes last season.
NBC Sports analyst Chris Simms spoke about the situation during an appearance on WBZ's «Zolak and Bertrand» radio show on Wednesday, saying «credible» sources gave him the impression that Jones was «frustrated» with the The struggles of the patriots.
Simms said Jones had called Alabama for help, which Belichick soon learned.
THE PATRIOTS' OFFENSIVE STRUGGLES HIGHLIGHTED BY MAC JONES, JOE JUDGE FALLOUT: REPORT
«I think he was kind of in the proverbial kennel with Belichick a little bit because, yeah, they told me he was calling and trying to ask, 'Hey, we need some ideas for offense.' And the word got to Bill and that was the reason for which he was in the doghouse for a bit».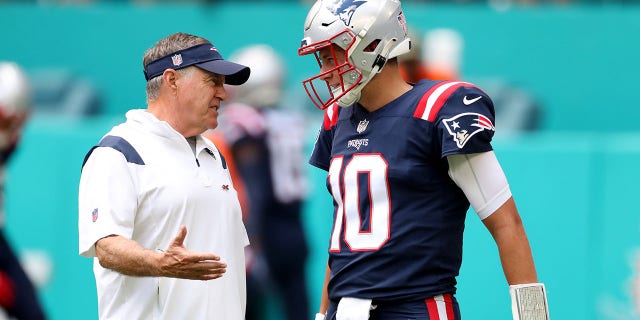 CLICK HERE FOR MORE SPORTS COVERAGE ON FOXNEWS.COM
Jones' prayers were apparently answered when the Patriots announced last month that former offensive coordinator Bill O'Brien, who spent the past two seasons as Alabama's offensive coordinator, would return for the 2023 season.
«I'm really looking forward to working with Bill again,» Belichick said at the time. «He is an exceptional trainer and an asset to our staff.»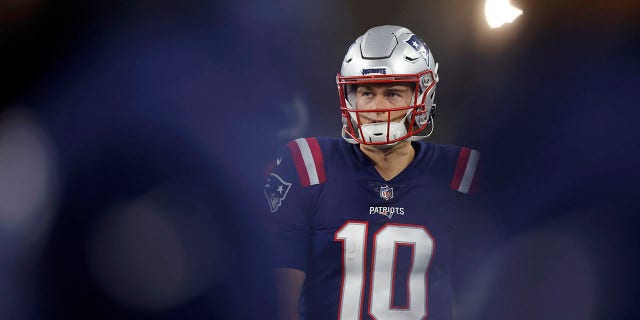 CLICK HERE TO GET THE FOX NEWS APP
O'Brien's hiring followed a turbulent year for the Patriots' offense, one in which Jones became visibly frustrated with senior football adviser and offensive line coach Matt Patricia on several occasions.
Following the departure of longtime offensive coordinator Josh McDaniels at the end of the 2021 season, Belichick relied on Patricia as the primary playcaller and former New York Giants head coach Joe Judge as quarterbacks coach.