Maybe Patrick Mahomes had too much to drink on Wednesday.
Of course, it was all for a good reason, but the Kansas City Chiefs quarterback put the NFL's most prized possession in the hands of a random attendee of his Super Bowl parade—literally.
While walking (perhaps stumbling a bit) and taking selfies, Mahomes took a photo with a fan while holding the Lombardi Trophy.
When Mahomes went to turn around to walk the other way, he just handed the trophy to the fan.
Interestingly, the fan seemed to be waiting for the trophy to be presented to him.
He did not retain it for much longer, however, as the trophy was once again in the Chiefs' liking soon after.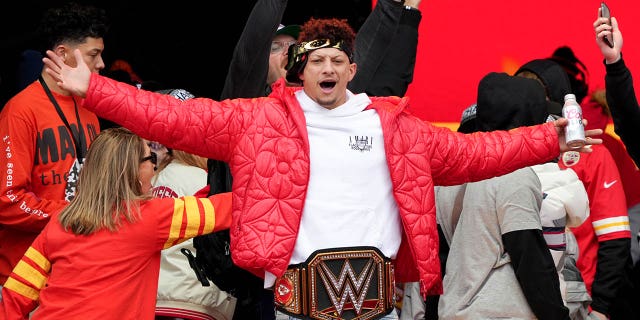 Yet even if it's lost forever, Mahomes has another one at home.