San Diego Padres third base coach Matt Williams has been diagnosed with colon cancer, manager Bob Melvin told reporters Wednesday.
Williams will be with the team on opening day Thursday but will be absent afterward.
The 57-year-old man was diagnosed three weeks ago and is scheduled to undergo surgery on Friday. His spring training physical revealed a low red blood cell count, which resulted in additional tests showing a mass in his colon.
CLICK HERE FOR MORE SPORTS COVERAGE ON FOXNEWS.COM
Mike Shildt will take his place on an interim basis, while Williams' return this season is not ruled out.
Williams joined the Padres' coaching staff prior to the 2022 season and previously coached third base under Melvin with the Oakland Athletics. He managed the Washington Nationals in 2014 and 2015.
He spent 17 years in the Major Leagues, playing for the San Francisco Giants, Arizona Diamondbacks, and Cleveland Rangers.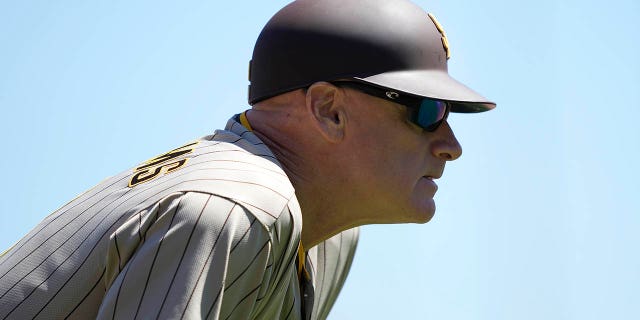 He hit 43 home runs in the strike-shortened 1994 season en route to a second-place National League MVP behind Jeff Bagwell. Williams also won four Gold Glove Awards at third base and was named an All-Star five times. He also finished third in National League MVP voting in 1999 and sixth in both 1990 and 1993.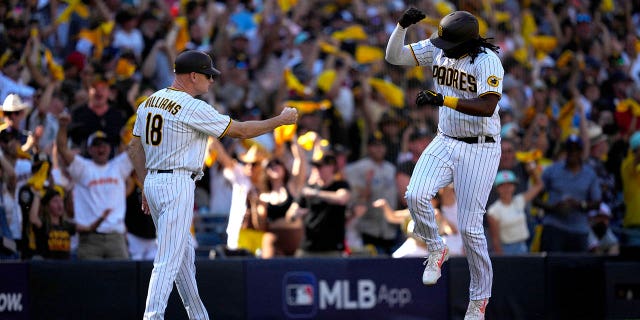 CLICK HERE TO GET THE FOX NEWS APP
The Padres open their season at Coors Field against the Colorado Rockies.