The NHL's decision to stop themed warm-up jerseys doesn't sit well with the Edmonton Oilers star Connor McDavid.
After a season in which a handful of players refused to use pride themed t-shirtsthe NHL will be moving away from themed warm-up jerseys next year.
«I certainly can't speak for every organization. I know that in Edmonton, we were one of the first teams to wear Pride ribbon,» McDavid said Monday at the NHL awards ceremony. «I know in Edmonton, in our locker room, we feel very strongly that hockey is for everyone. That includes Pride nights and things like that.
NHL PLAYERS WILL NO LONGER WEAR PRIDE JERSEYS DURING WARM-UPS: 'KEEP THE FOCUS ON THE GAME'
«Of course, it's disappointing to watch. Having said that, it's certainly way, way above my call. It's not my call, but obviously, it's disappointing to watch.»
While the teams will still hold Pride nights and other themed events, NHL Commissioner Gary Bettman said the themed jerseys will no longer be worn on the ice.
«I suggested that it would be appropriate for clubs not to change their jerseys in warm-ups because it has become a distraction and takes away from the fact that all of our clubs, in one way or another, host nights honoring various groups or causes and we prefer that they continue to get the proper attention they deserve and not be a distraction,» Bettman told SportsNet at the NHL Board of Governors meeting on Thursday.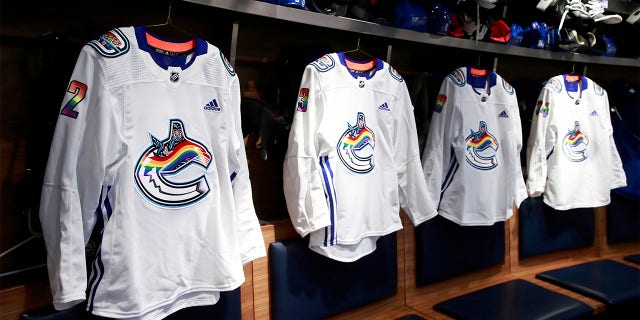 Bettman said the themed jerseys will continue to be sold while players will be able to «model» the jerseys.
CLICK HERE FOR MORE SPORTS COVERAGE ON FOXNEWS.COM
Tampa Bay Lighting Captain Steven Stamkos also spoke about the NHL's decision, saying that most players participated in wearing warm-up jerseys.
«It was 98 percent or 99 percent of other players who wore the jersey and enjoyed wearing it and were proud to wear it, whatever the jersey was, whether it was Pride, military night, cancer nights,» Stamkos said. , according to the Canadian Press. «The story shouldn't be about the guy who didn't wear it, the guy, or both.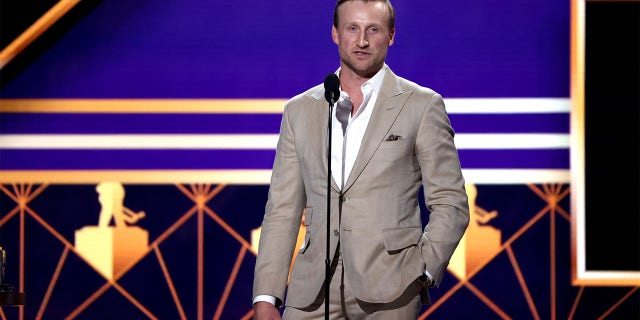 «I understand that's what gets the clicks and views, but the word 'distraction' gets used. I don't think it was a distraction. It might not have been an issue as long as we focused on the good that was coming out of those nights.» .
On Tuesday, the NHL announced the launch of the Player Inclusion Coalition, which will aim to diversify the sport.
CLICK HERE TO GET THE FOX NEWS APP
The program includes 20 members with «a range of perspectives among players of color, LGBTQ+ players, and allies» who will «work to advance equality and inclusion in the sport of hockey on and off the ice,» the league said.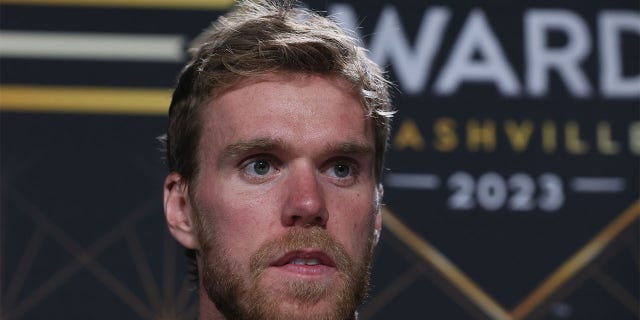 «All members of the NHL Player Inclusion Coalition share a passion for bringing diversity and inclusion to the forefront of the hockey community. It has been amazing working together to amplify the role of players as advisors, ambassadors and catalysts for real change. , which benefits underrepresented groups in the game,» said co-chairman Anson Carter, who played in 674 NHL games. «As we enter the next phase of the coalition, we are excited to increase our impact by sharing more of our work with fans to invite all hockey lovers to join the movement with us.»
Fox News' Ryan Morik contributed to this report.