Novak Djokovic furiously pleaded with a chair umpire to remove a troublemaker during their second round match at the australian open on Thursday, after claiming the man was «drunk.»
The explosive moment came during the fourth set of his match against Frenchman Enzo Couacaud after repeated interruptions by a spectator, who was among a group dressed as the famous character from the children's book «Where's Waldo?»
In the third set, a fan jumped into Djokovic's defense, yelling «shut up!» which he interrupted after he yelled during the service.
MARIA SAKKARI WILL LEAVE AT THE AUSTRALIAN OPEN DUE TO THE OPPONENT'S SCREAMING DURING THE MATCH
But the 21-time Grand Slam champion had enough in the fourth set.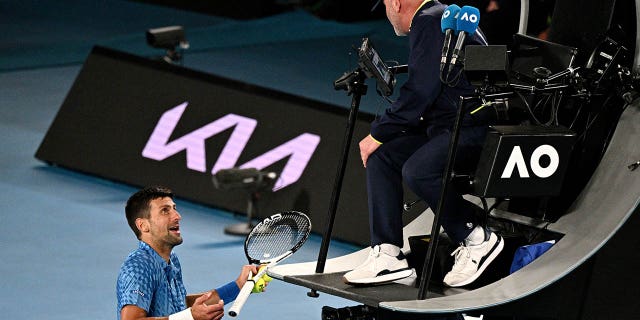 «Can you get this guy out?» Djokovic asked as he approached chair umpire Fergus Murphy.
«All night, all night…and what are you going to do about it? Please answer.»
«You're kidding,» Djokovic laughed in disbelief as Murphy seemed to shake his head.
CLICK HERE FOR MORE SPORTS COVERAGE ON FOXNEWS.COM
«You know who it is,» Djokovic said, pointing out into the crowd, apparently in the direction of the interrupter. «The guy is completely drunk. From the first moment he has been provoking [me]. Provocateur: He's not here to watch tennis. He just wants to get into my head. So I ask you, what are you going to do about it? You heard it at least 10 times. I listened to it 50 times. What are you gonna do about it?»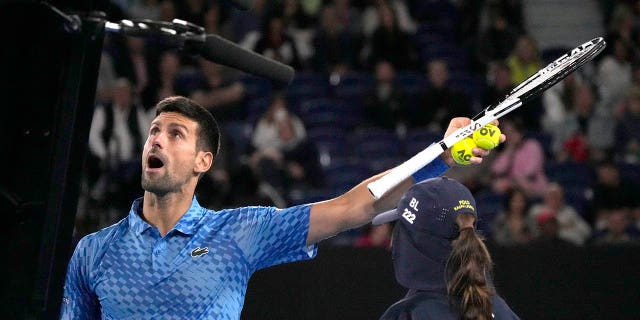 Djokovic continued to plead his case, asking the official to seek safety. to remove the fan but apparently walked away defeated.
But the fan, along with the other «Waldos», were eventually approached by security and removed.
CLICK HERE TO GET THE FOX NEWS APP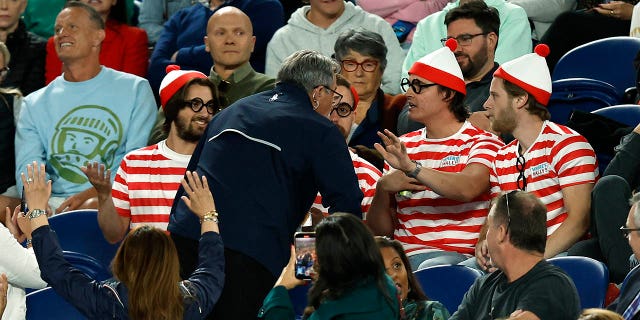 Djokovic would win the match 6-1, 6-7(5), 6-2, 6-0, but continues to battle what he revealed was a significant hamstring injury.
«I'm worried. I mean, I can't say I'm not. I have reason to be worried,» he said after the game. «There are two options: quit or move on. So I'm going to move on.»
Associated Press contributed to this report.