Northwestern University football players released a joint statement Saturday night following allegations that the team conducted hazing involving sexual abuse with head coach Pat Fitzgerald in the know.
A report in The Daily Northwestern had a former player detailing allegations of «absolutely appalling, vile and inhumane behavior» that took place within the organization. Ultimately, it led the university to suspend Fitzgerald for two weeks last Friday.
However, «the ENTIRE football team at Northwestern» wrote a letter, obtained by ESPN, to reject the claims in that report.
CLICK HERE FOR MORE SPORTS COVERAGE ON FOXNEWS.COM
«Northwestern Football players DO NOT tolerate hazing,» the letter read. «We want to reiterate that, as representatives of the Northwestern Football program, we do not tolerate hazing in any form. Hazing goes against our values ​​of respect, integrity and personal growth. We are committed to fostering a supportive and inclusive environment that promotes well-being. and development of each individual on our team.
«It is disheartening to see that the accusations leveled against our team have been exaggerated and turned into lies. These fabrications have been made with the intent to damage our program and tarnish the reputation of our dedicated players and coaching staff. We firmly deny the validity of these accusations. and we stand united in our affirmation that they do not reflect the true character of our team.»
The letter added that Northwestern conducted an «independent third party» investigation into the matter that took «a rigorous six months» to complete. The investigation included interviews with current and former players, as well as the coaching staff.
FORMER NORTHWEST PLAYER DETAILS ALLEGATIONS OF 'INHUMAN' HAZING AFTER PAT FITZGERALD SUSPENSION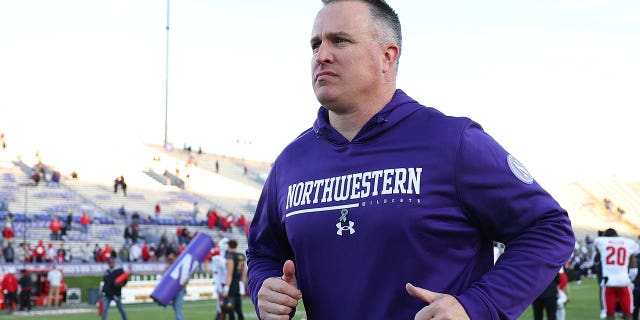 «Following this thorough review, outside counsel in collaboration with the University reached its own conclusions, which we trust were based on a fair and impartial assessment of the facts,» the letter continued.
Fitzgerald denied knowledge of the allegations, although the player who introduced himself to The Daily Northwestern said he would make a sign during practice that would show he was involved in hazing.
"It is crucial to note that our head coach, Pat Fitzgerald, was not involved in any of the alleged incidents in any way, shape or form," the letter stated. «Coach Fitzgerald was unaware of these allegations until they were brought to his attention during the investigation. Throughout his tenure, Coach Fitzgerald has always put the well-being and development of his players first, and we stand behind him in his unwavering commitment to our team.
«We urge you to respect the privacy and well-being of the individuals involved, including the accused and the accusers. Our team remains committed to our head coach and upholding the values ​​of Northwestern University and fostering a positive, inclusive and respectful environment. . for all.»
The player who introduced himself detailed how most freshmen would be «dry-[humped]by seniors who were dressed in «purge-like» masks in a practice, which was called a «run.» A player would be «run» if mistakes were made.
The player explained how the clapping above the players' heads by other team members indicated that the player needed to be «run», and Fitzgerald was supposedly involved.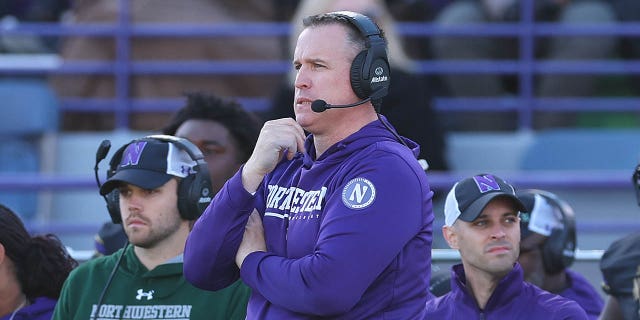 «It's a shocking experience as a freshman watching your freshman teammates run, but then you see everyone standing around in the locker room,» the player said. «It's just a really abrasive, barbaric culture that's been permeated into that whole show for years and years.
«Everyone would look at each other and say, 'Bro, Fitz knows about this,' because otherwise you wouldn't take that action,» the player added. «Everybody's coming together because he's the head coach.»
Other incidents of hazing allegedly include stripping and performing various acts, including bear tracking. The player said a freshman quarterback was also forced to take a hit from a freshman center while both were naked.
There is also the «Gatorade shake challenge», in which players are forced to consume as many Gatorade shakes as possible in 10 minutes, which would cause many to vomit.
GEORGIA SUPPORT ZONE CITED FOR ALLEGEDLY DRIVING 88 IN 55 MPH ZONE; BULLDOG DRIVING INCIDENTS CONTINUE
Fitzgerald, who has been a coach at the university since 2006, issued a statement saying he was «very disappointed» to learn of the allegations against his program.
«Northwestern Football prides itself on producing not only athletes, but excellent young people with character befitting the program and our university,» he said. «We hold our student-athletes and our program to the highest standards, and we will continue to work to exceed those standards in the future.»
The university will require all coaches, staff members and athletes to complete anti-hazing training.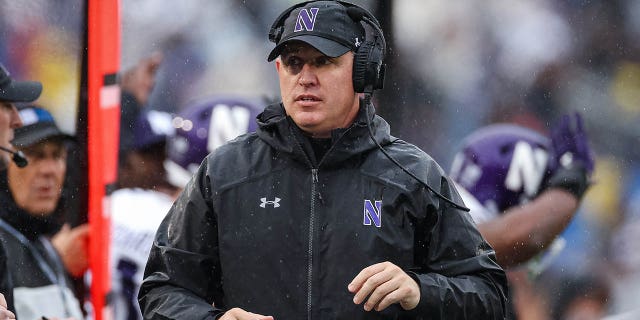 Northwestern may be reviewing Fitzgerald's two-week suspension given new allegations that have emerged from the student newspaper.
«In determining an appropriate sanction for the head coach, I focused too much on what the report concluded he didn't know and not enough on what he should have known,» Northwestern President Michael Schill wrote in a letter Saturday. , according to ESPN.
CLICK HERE TO GET THE FOX NEWS APP
«As the head coach of one of our athletic programs, Coach Fitzgerald is not only responsible for what happens within the program, but must also take great care to maintain our institutional commitment to the student experience… Clearly , failed to meet that commitment, and I did not sufficiently consider that failure to impose a sanction.»
Ryan Morik of Fox News and The Associated Press contributed to this report.