On Tuesday night, Ivan Provorov of the Philadelphia Flyers refused to wear a gay pride warm-up jersey to the team's Pride Night, citing religious beliefs.
Provorov's move has received much criticism, including from the NHL's own reporters.
On Wednesday's edition of «NHL Now» on the NHL Network, senior reporter EJ Hradek gave Provorov, who is Russian, an ultimatum.
CLICK HERE FOR MORE SPORTS COVERAGE ON FOXNEWS.COM
«Ivan Provorov can get on a plane any day he wants and go back to a place where he feels more comfortable, charge less money and go on with his life that way if it's that much of a problem for him…» Hradek said. «If this is a big deal for him, maybe assimilating into his teammate group, and in the community and here in this country, that's fine. Listen, you can feel any way you want. But the beauty is, if you it bothers a lot, there is always the possibility to leave, return to where you feel more comfortable – I understand that there is some kind of conflict there, maybe you will get involved.»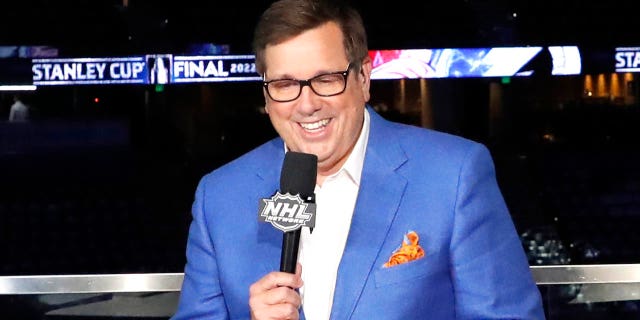 ESPN WRITER CALLS OUT FLYERS PLAYER FOR WEARING JERSEY TO SUPPORT MILITARY BUT OMITTING LGBTQ SWEATER
Provorov has been labeled «homophobic» by the move, despite saying he «respects[s] all and respect[s] everyone's choices.»
«My choice is to stay true to myself and my religion. That's all I'm going to say,» he said after the game.
In a statement released Tuesday night, the Flyers said they are «committed to inclusion and proud to support the LGBTQ+ community.
«Many of our players are active in their support of local LGBTQ+ organizations, and we are proud to host the annual Pride Night again this year,» they said. «The Flyers will continue to be strong advocates for inclusion and the LGBTQ+ community.»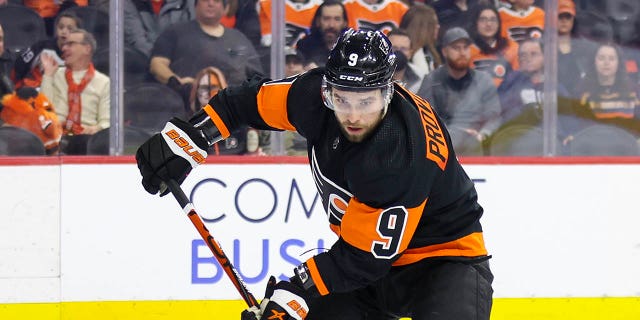 CLICK HERE TO GET THE FOX NEWS APP
Head coach John Tortorella said it would have been «unfair» to bench Provorov for his beliefs, adding that he respects Provorov for «always [being] true to himself.»
The league said Wednesday that «players are free to decide which initiatives to support, and we continue to encourage their voices and perspectives on social and cultural issues.»
The league has not responded to Fox News Digital's request for comment on Hradek's sentiments.