NFL star Derek Carr weighed in on the brawl that marked the end of Sunday's XFL game between the DC Defenders and the St. Louis BattleHawks, offering a great idea for player punishment.
Carr wrote on Twitter that the players involved should be forced to fight The Rock as part of their discipline. Dwayne «The Rock» Johnson and his ex-wife Dany Garcia helped restart the XFL after it closed its doors for the 2020 season due to the coronavirus pandemic.
«Instead of fines everyone should have to fight @TheRock,» Carr wrote.
CLICK HERE FOR MORE SPORTS COVERAGE ON FOXNEWS.COM
The Defenders remained undefeated with a 34-28 win over the BattleHawks, but controversy arose late in their matchup.
Defenders defensive lineman Davin Bellamy sacked BattleHawks quarterback AJ McCarron to put the finishing touches on the game. But when the players were returning to the touchline, a fight broke out and it was necessary to separate the players from both teams.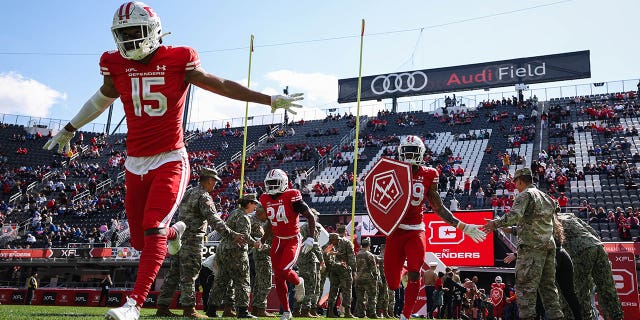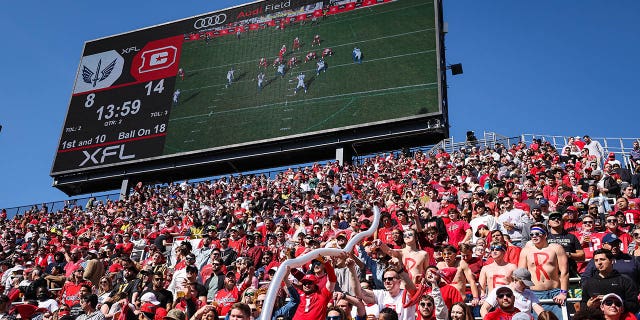 XFL FANS SING 'F— DANIEL SNYDER' DURING DC DEFENDERS GAME
Several flags were thrown and the officials had to make sure that the players did not go off the touchline to keep the fight inflamed. Three players were ejected from the game before the final whistle, according to Touchdown Wire.
Carr made the tweet as a free agent on Sunday and by Monday he had found a new home.
He and the New Orleans Saints agreed to a four-year contract, officially ending his tenure with the Las Vegas Raiders.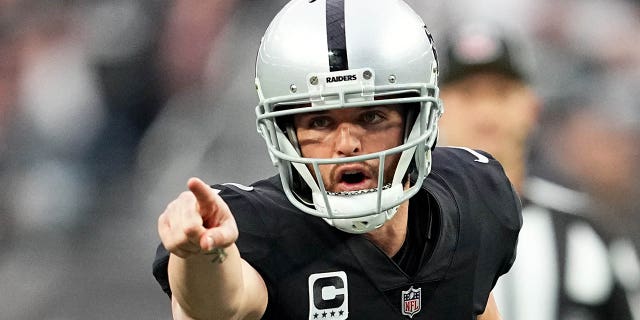 CLICK HERE TO GET THE FOX NEWS APP
«I had the opportunity to work with Derek early in his professional football career,» Saints head coach Dennis Allen said in a news release. «In addition to his talent, I admired his approach to the game, work ethic and commitment to getting better every day in what were the formative stages of his career. From afar and when we played him as an opponent, I saw Derek's development in one of the most productive quarterbacks in the National Football League. Derek is an outstanding addition to the New Orleans Saints and I can't wait to start working with him and the rest of our team this offseason.»