Former NFL star Richard Sherman swept the refereeing in the final minutes of Super Bowl LVII between the Philadelphia Eagles and the Kansas City Chiefs on Sunday night.
Eagles cornerback James Bradberry was called for defensive holding on JuJu Smith-Schuster on third down with approximately 1:54 left in the game. The crucial call moved the Chiefs closer to the end zone and allowed them three more tries to kill the clock and set up the go-ahead field goal.
CLICK HERE FOR MORE SPORTS COVERAGE ON FOXNEWS.COM
The Chiefs won the game 38-35, but the pivotal call quickly became a talking point. Sherman, who played for the San Francisco 49ers and Seattle Seahawks, criticized the officials.
«If the call is moot, don't call it,» Sherman said on The Volume Sports. «In the National Football League, in the Super Bowl, if the decision can be debated afterwards, you don't make the decision. New York should have called and said, 'Hey, forget about it. We're not going to let the game be determined. And they didn't, and that's two errors in one play.
VETERAN QUARTERBACK CHAD HENNE RETIRES AFTER WINNING SECOND SUPER BOWL RING WITH CHIEFS: 'CALL IT A CAREER'
«Instead, we sit there and watch them tick the clock and kick a field goal. It just doesn't feel right.»
Head official Carl Cheffers was asked about the penalty after the game.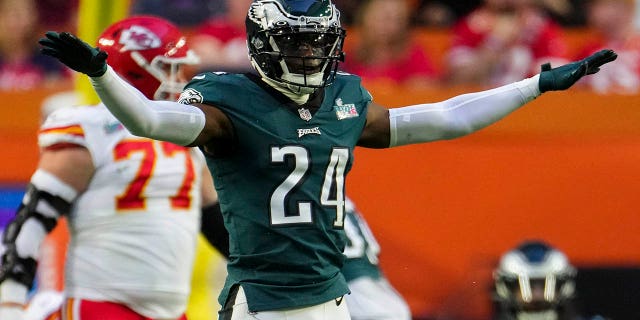 «It was a clear case of shirt grabbing that caused restriction,» he explained, through the group's report.
«There was no discussion. I just made sure what he had, and once he told us what he had, we went about our business.»
Bradberry also faced holding Smith-Schuster after the match.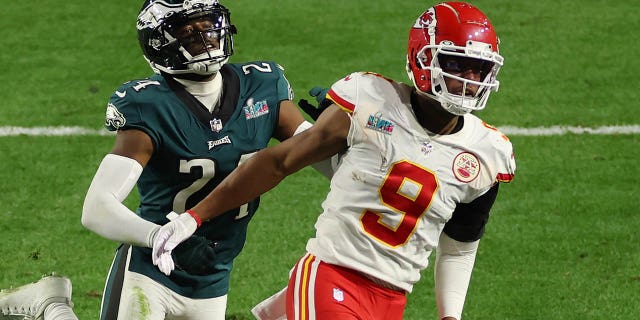 CLICK HERE TO GET THE FOX NEWS APP
«It was a wait. I tugged at his shirt. I was hoping they'd let it through,» he said.