A firefighter in Ocala, Florida, was working a night shift at the station in January when an alarm woke him at 2 a.m.
He recognized the sound immediately. A newborn had been placed in the building's Safe Haven Baby Box.a device that allows someone to safely and anonymously surrender a child, no questions asked.
"To be honest, I thought it was a false alarm," said the firefighter, who wished to remain anonymous to protect his family's privacy. But when he opened the box, he discovered a healthy baby wrapped in a pink blanket.
That baby would become his daughter, Zoey.
"She had a little bottle with her and she was relaxing," he said. "I picked her up and held her. We looked into her eyes and that was it. I have loved her ever since.»
The firefighter and his wife had been trying for more than a decade to have a baby, and the wheels in his head began to turn.
"I didn't call my wife right away, because I didn't want to wake her up, but I knew she would be on board," he said of his plan. She would go to the hospital with the baby and ask about adopting her.
At the hospital, the firefighter, who is also a paramedic, wrote a note and left it for Zoey.
"I explained that my wife and I had been trying for 10 years to have a baby. I told them that we had completed all of our classes in the state of Florida and that we were registered to adopt," she said. «All we needed was a child.»
When the firefighter finally spoke to his wife, she began to cry.
"I was like, 'Don't get too excited yet,'" he said. "My biggest fear was that the note I wrote wouldn't stay with Zoey and she would leave. It was a very stressful few days.»
Zoey was placed in the station's Safe Haven Baby Box on January 2. On January 4, she was home with the firefighter and his wife. The couple adopted Zoey in April. The firefighter said he later learned at the hospital that the baby's umbilical cord had been tied with a shoelace.
"The way I found her… was God helping us," she said, adding that it's hard not to cry when she tells the story.
He said he's sharing the story in the sense that it gives Zoey's birth mother «some closure.»
"We want her to know that they care for her child and that they love her beyond words," she said.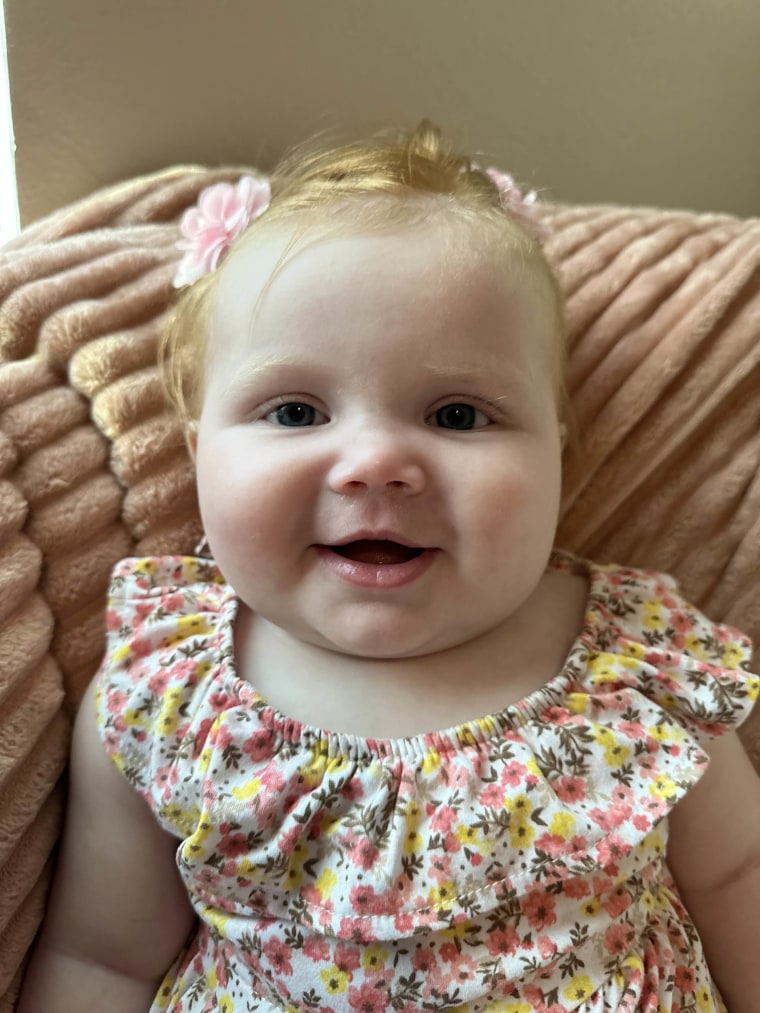 There are 148 Safe Haven Baby Boxes in the US, and 31 babies have been safely delivered, according to the organization. website. The devices they are temperature controlled and have bassinet-style beds inside.
Monica Kelsey, founder of Safe Haven Baby Boxes spoke at a press conference in Januarythe day Zoey was delivered.
"We want to address the parents who legally gave up this baby. And right now I am going to speak directly to her or him," she said at the time. «Thank you. Thank you for keeping your son safe. Thank you for bringing your son to a place that you knew would take care of this child. And thank you for doing what you thought was best.»