New Mexico State University announced Friday night that its men's basketball program has been suspended indefinitely, according to The Associated Press. The school also placed first-year coach Greg Heiar and his staff on paid administrative leave for «violations of college policy.»
Although no reason was given behind the moves, the university said the decision is not related to a fatal shooting involving NMSU power forward Mike Peake on November 19. Peake, 21, was shot in the leg at the University of New Mexico hours earlier. a rivalry game between the two schools.
He was reportedly lured onto campus by 19-year-old Brandon Travis and three other NMSU students, including a 17-year-old girl. Travis was also shot during the exchange and later died from his wounds. Peake was suspended in early December while an outside investigator investigated his involvement in the shooting.
Peake has not been charged, and a December koat report he stated that video evidence showed that three teammates, Issa Muhammed, Marchelus Avery and Anthony Roy, picked him up at the scene in a yellow Camaro before police arrived. He was reportedly taken to a hospital.
NEW MEXICO STATE BASKETBALL PLAYER WAS 'LURED' TO CAMPUS BY FOUR UNM STUDENTS BEFORE FATAL SHOOTING: POLICE
The board of regents issued a separate statement saying it supported «the actions taken by university leaders and is confident that a full and thorough investigation will take place,» according to The AP. It is not known if or when the program will be reinstated.
The Albuquerque district attorney is conducting a separate investigation.
A mid-season shutdown of a Division I program is extremely rare outside of the COVID-19 outbreak or many players with injuries. The Southern Methodist University football program canceled its 1988 season after the NCAA imposed the «death penalty» on it the previous year, but that call was made before the season began, The AP reported.
Shortly after the shooting, Heiar loaded the team, minus Peake and the three who picked him up, onto a bus and left town. The university bus was stopped by police on its way back to campus in Las Cruces, about three hours south.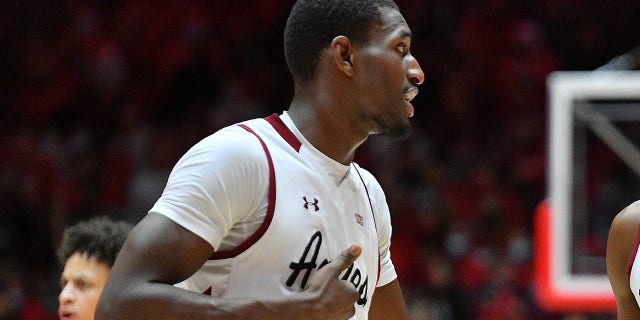 CLICK HERE FOR MORE SPORTS COVERAGE
The Aggies' schedule had been shaky since that night, beginning with the canceled game against the Lobos in Albuquerque that was scheduled to take place the day after the shooting, along with the Dec. 3 rematch in Las Cruces.
New Mexico State's game against California Baptist on Saturday has been cancelled, with no word on how the team's remaining five games, all conference games, will be eliminated.
SHOOTING AT NMSU-UNM: REPORT RAISES QUESTIONS ABOUT COACH, PLAYER INVOLVEMENT AS SCHOOL LAUNCHES INVESTIGATION
The AP reported that leadership at the school is also changing, as the board of regents recently decided not to renew Chancellor Dan Arvizu's contract, which expires in June.
During the last 14 months, both the president and the rector of the school have resigned or been removed from their positions.
The Aggies have won seven Western Athletic Conference titles and made eight March Madness appearances since 2007. They were supposed to move to Conference USA next year.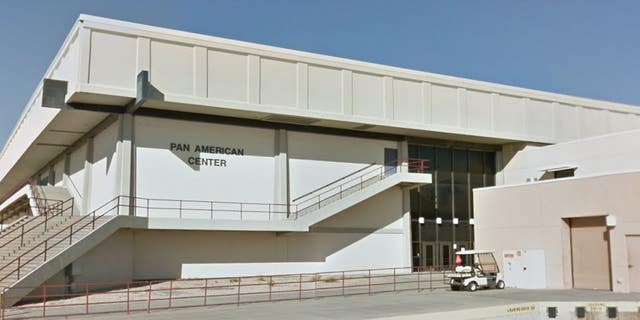 CLICK HERE TO GET THE FOX NEWS APP
In Heiar's first season in charge, NMSU has struggled to a 9-15 record, including 10 losses in its last 12 games.
Heiar replaced Chris Jans, who went 122-32 in five seasons when he left for Mississippi State. Jans also led the Aggies to three tournaments.
Fox News Digital has reached out to NMSU and its athletic department for comment.
Associated Press contributed to this report.