Eight-time NBA All-Star Yao Ming has decided to step down as president of the business arm of the embattled Chinese Basketball Association.
The Chinese Basketball Association Administration controls the commercial arm of the CBA, while the Chinese Basketball Association acts as the national governing body for basketball in China.
The big man, former star of the Houston Rockets, was named president of the CBA in 2017.
Since then, Ming has invested a considerable amount of effort to market the top-tier 20-team league.
CLICK HERE FOR MORE SPORTS COVERAGE ON FOXNEWS.COM
The league posted a statement on its official website, thanking Ming for his leadership over the years. It is not clear why the 42-year-old decided to resign, although the board of directors indicated that it was an appropriate time to make a change in leadership.
CHINESE BASKETBALL ASSOCIATION TEAMS OUT OF THE PLAYOFFS AFTER A MATCH-FIXING PROBE
Ming was one of the first Chinese athletes to become an international star. He was drafted No. 1 overall by the Houston Rockets in 2002. The 7-foot-6 center played eight seasons in the NBA.
He withdrew from the league in 2011 due to chronic injuries.
Corruption allegations have dogged the CBA in recent years.
Two teams, the Jiangsu Dragons and Shanghai Sharks, were kicked out of the league final last month after it was discovered they had engaged in unsportsmanlike conduct in a series of turnovers that resulted in a Sharks win.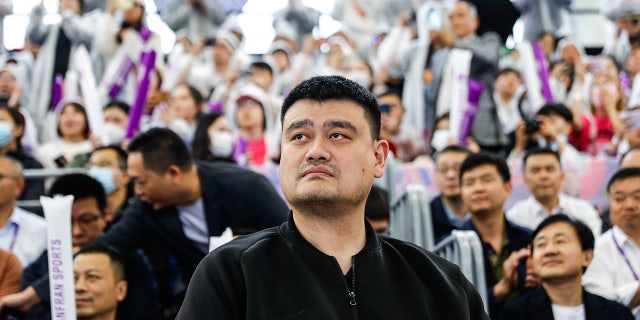 The result was judged suspicious and resulted in a swift investigation and punishments for both teams. The managers and coaching staff of each team have been banned from the league for up to five years.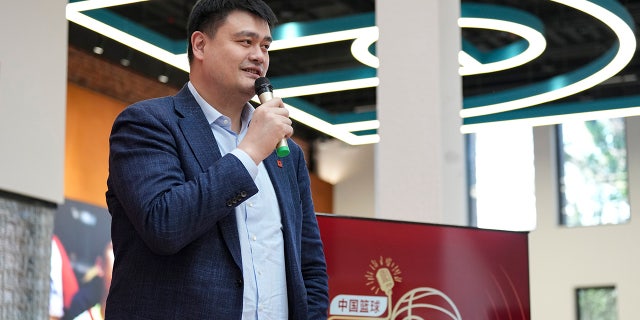 China's basketball and soccer leagues have attracted foreign talent and commercial backing, but are weighed down by uncertain ownership lineups and government influence.
Some officials have been investigated for accepting bribes and other forms of corruption.
CLICK HERE TO GET THE FOX NEWS APP
Yao's replacement is veteran sports journalist Xu Jicheng, who served on the bidding and supervision committees for the management of the 2008 Beijing Olympics and last year's Winter Games.
Associated Press contributed to this report.