Washington Nationals owner Ted Lerner has died at age 97 after complications from pneumonia, a team spokesman said via Yahoo! Sports.
Lerner was the founding principal owner of the Nationals and helped bring baseball back to the nation's capital. The real estate mogul and lifelong baseball fan died at his home in Chevy Chase, Maryland.
«I very much appreciate Ted's impact on his hometown and the game he loved,» commissioner Rob Manfred said in a statement via MLB.com. «On behalf of Major League Baseball, I extend my condolences to all of Ted's family, including Annette Lerner, Mark Lerner and Judy Lenkin Lerner, Marla Lerner Tanenbaum and Robert Tanenbaum, and Debra Lerner Cohen and Edward Cohen.»
CLICK HERE FOR MORE SPORTS COVERAGE ON FOXNEWS.COM
Lerner had a great life story, starting out as a usher at the old Griffith Stadium in Washington DC as a child.
He gained his wealth after starting his real estate business at age 26 after borrowing $250 from his wife, Annette. Lerner Enterprises became a staple in the DC area, and the Nationals became a serious Lerner project when the Montreal Expos relocated in 2004.
YANKEES LEGEND DEREK JETER JOINS FOX SPORTS MLB TEAM FOR 2023 SEASON
«The crowning achievement of his family business was bringing baseball back to the city he loved, and with that, bringing home a championship for the first time since 1924,» the Nationals wrote on Twitter. «He loved the franchise and what it brought to his beloved hometown.»
That championship came in 2019 when the Nationals defeated the Houston Astros. It was the first since the Washington Senators won in 1924.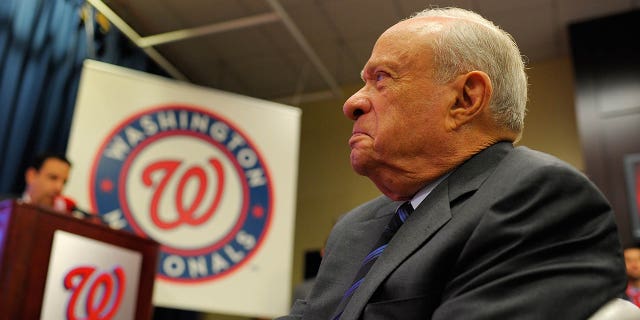 During the title parade, Lerner couldn't be more excited to bring a World Series trophy to his hometown.
TEAM USA'S WORLD BASEBALL CLASSIC ROSTER HELD BY 4 MVP WINNERS
«It's been a great day for the Washington Nationals,» Lerner said at the championship parade. «They say that good things come to those who wait. Ninety-five years is quite a long wait.»
Lerner was also a great philanthropist. The Annette M. and Theodore N. Lerner Family Foundation supported many causes and institutions, including the Hebrew University of Jerusalem, John F. Kennedy Center for the Performing Arts, YouthAids, Weizmann Institute of Science, and many more locally and beyond.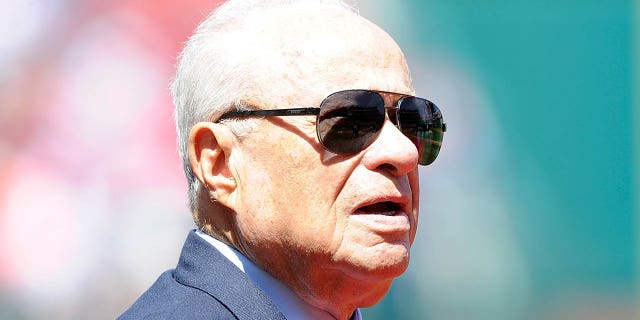 CLICK HERE TO GET THE FOX NEWS APP
Lerner served on the board of trustees and the executive committee with one of his alma maters, George Washington University. He also served in the US Army.