NASCAR star Ross Chastain came under fire Monday during the Wurth 400 at Dover International Speedway for appearing to cause a crash early in the race.
Brennan Poole was racing Austin Dillon down the stretch into the turn when Chastain got into the back of Poole and appeared to send him onto the track, picking up Kyle Larson in the process. Larson expressed his dissatisfaction with Chastain to his team over the radio.
CLICK HERE FOR MORE SPORTS COVERAGE ON FOXNEWS.COM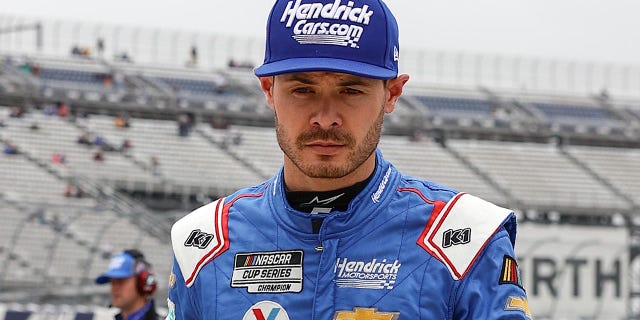 Poole went a step further in an interview with FOX's Jamie Little.
«The 3 was out of me. He and I had been jockeying for position and, I mean, you're right next to each other, there's not a lot of room,» Poole explained. «There's nothing else I can do in this situation. I haven't really watched the replay, but I felt like I got run over for no reason 80 laps into the race.»
NASCAR STAR ALEX BOWMAN ROLLS OVER AND LANDS HARD IN AUTOMATIC SPRINT ACCIDENT
«It doesn't make any sense to me. I guess it's something he's been known to do around here recently. He probably needs to be beaten up.»
Chastain said in his radio communications that he «did not intend to do that.»
Chastain has received some criticism among NASCAR drivers for his aggressiveness on the track. He has been in a feud with Denny Hamlin after the incidents at Gateway and Atlanta last season.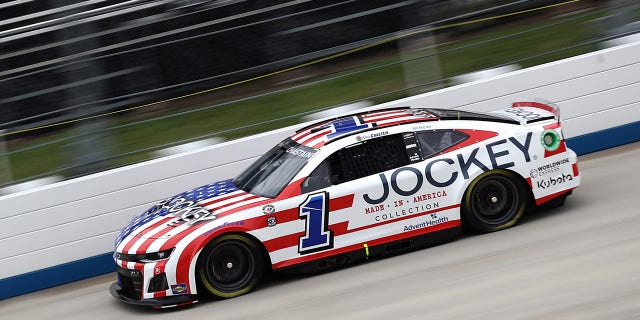 CLICK HERE TO GET THE FOX NEWS APP
He made waves last year in Martinsville, where he inched into the Championship Four with what is now known as «Hail Melon.» The move has since been banned.