Even Major League Baseball umpires are adjusting to the new rules.
On Thursday, opening day, the umpires called a strike against Jeff McNeil of the New York Mets because of a runner on first.
The umpires initially ruled that Pete Alonso did not return to first base in time after a pitch. That put McNeil in an 0-2 hole despite only one pitch being thrown.
CLICK HERE FOR MORE SPORTS COVERAGE ON FOXNEWS.COM
However, manager Buck Showalter said Friday that the officials made a mistake and a strike should not have been called.
Under the new rules, pitchers have 15 seconds to throw a pitch, 20 with one or more runners on base. Batters have eight seconds to be «alert» in the batter's box.
But the umpires conceded to Showalter that a strike should not have been called for McNeil, who hit an RBI single anyway.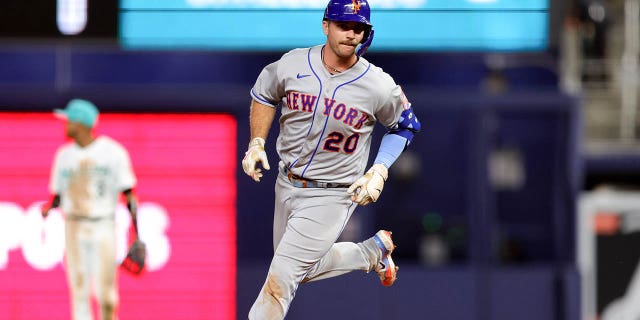 LOS ANGELES' ANTHONY RENDON AGGRESSIVELY SPINS FAN DURING ALTERCATION; MLB INVESTIGATING INCIDENT
Showalter also said umpires will start issuing warnings if baserunners are taking their time.
«When I referee basketball, it's called preemptive officiating, where you say, 'Hey, get out of the lane,' instead of blowing the whistle,» Showalter said Friday. «If they keep doing it, you blow them up.»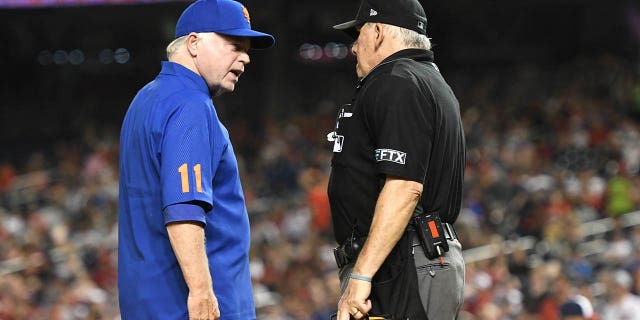 CLICK HERE TO GET THE FOX NEWS APP
The Mets won the game, but fell 2-1 to the Miami Marlins on Friday.