Michael Block won the hearts of golf fans around the world with his offhand performance at the PGA Championship in May, but his status as a fan favorite took a hit when, shortly after, he made a less-than-humble comment comparing his game to that of 23-time PGA Tour winner Rory McIlroy.
However, the California club pro now says his comments were «totally misinterpreted».
Block finished tied for 15th place after an impressive final round of golf at Oak Hill Country Club while partnering with McIlroy, earning him an automatic invite to next year's tournament.
MICHAEL BLOCK OFFERS $50,000 FOR CLUB USED IN HOLE-IN-ONE
His popularity skyrocketed and during a podcast interview the following week, Block said, «What I would shoot from where Rory hits would be stupid. I think he would be one of the best players in the world. Without a doubt.»
The comment did not sit well with some of his new followers, but in an interview with Golf Monthly this week, Block said the comments were misinterpreted.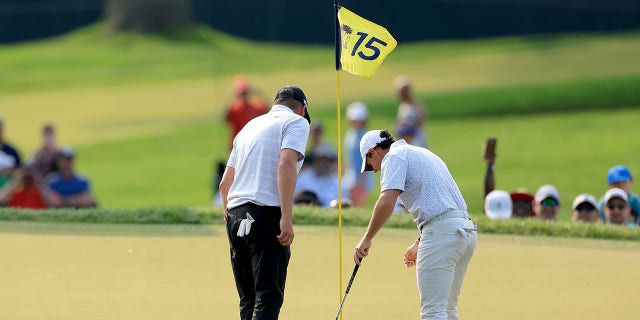 «It was totally misconstrued, misconceived, everything. I really feel like if you're a true golfer, you got what I meant,» he told the outlet.
CLICK HERE FOR MORE SPORTS COVERAGE ON FOXNEWS.COM
«That was kind of incomprehensible where yes, if I gained 60 yards, if I had a gap on every green instead of a four-iron on every green, would that be better? It would be so much better.
«Would I be better than Roy McIlroy? Absolutely not. Rory is an absolute stud and at no time, in any way, did I intend to say anything about Rory or the tour pros.»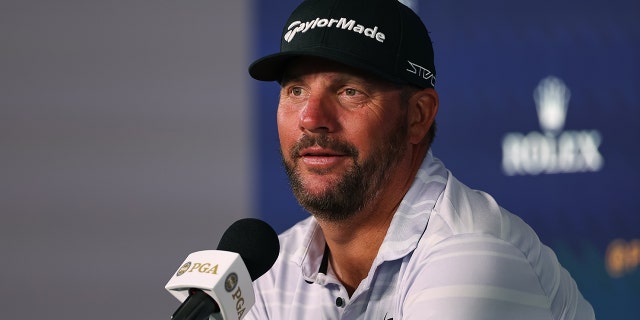 CLICK HERE TO GET THE FOX NEWS APP
Block's result in May was the best for a professional club in the PGA Championship since Lonnie Nielsen finished tied for 11th in 1986 at Inverness Club. He also won nearly $290,000 in prize money, his biggest tournament payday ever.