The New York Mets dropped a heartthrob to the Philadelphia Phillies on Sunday after a series of errors in the eighth inning helped their National League East rival to a 7-6 victory.
New York entered the eighth up 6-3. Mets reliever Jeff Brigham hit Kyle Schwarber and Trea Turner with bases-loaded pitches after Brett Baty made a throwing error. Schwarber's hit-by-pitch tied the game, and Turner's gave Philadelphia the lead.
CLICK HERE FOR MORE SPORTS COVERAGE ON FOXNEWS.COM
Mets pitcher Josh Walker let three batters reach base and Baty struggled to convert the double play on Alex Bohm's groundout. Baty's throw to Jeff McNeil took the infielder off the bag. Brandon Marsh would walk the next at-bat and then hits from Schwarber and Turner came.
In the top of the ninth, the Phillies fielded Craig Kimbrel to close out the game. Pete Alonso was hit by a pitch, but Mark Canha and Tommy Pham would swing out. McNeil then flew to the center to end the game. Mets manager Buck Showalter was also ejected in the ninth inning.
LOS ANGELES BLOWOUT 25 RUNS IN ROCKIES, INCLUDING 13 IN THE THIRD, IN WILD BLOWOUT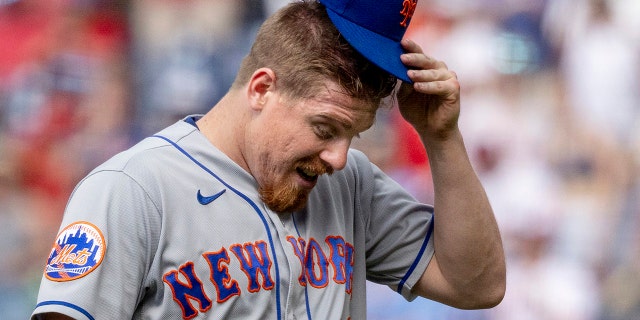 Mets broadcaster Gary Cohen summed up the loss after McNeil flew out.
«The Mets' 42nd loss of the year is the most horrible,» he said, «as the Mets bullpen collapses, aided by a key error, and gives up four runs on one hit in the eighth as Buck Showalter tries to hold on.» away — from their best relievers and the Mets paid the price.»
Alonso went 2 for 4 with a solo home run and three RBIs. Francisco Lindor also hit a solo home run and went 1-for-5 with three strikeouts.
Turner homered in the first off Carlos Carrasco of the Mets.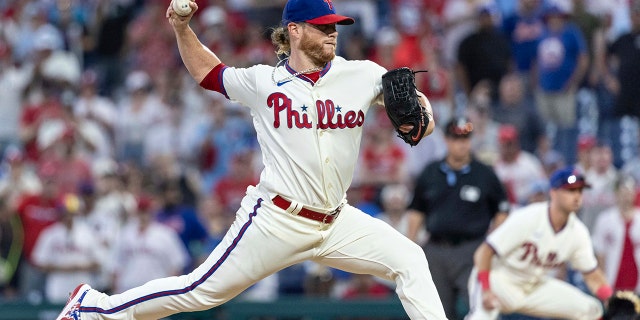 CLICK HERE TO GET THE FOX NEWS APP
The Mets fell to 35-42 with the loss and the Phillies moved to 40-37.
Associated Press contributed to this report.