Everyone is feeling the brunt of the Miami Marlins' six-game losing streak. Even the trainers.
Third base coach Jody Reed broke his lower right leg when he was hit by a foul ball from Jesus Sanchez's bat during Wednesday's game against the St. Louis Cardinals.
In the third inning, Sánchez, hitting from the left side, knocked down a 92 mph fastball from Dakota Hudson down the third base line, and Reed barely had time to react.
CLICK HERE FOR MORE SPORTS COVERAGE ON FOXNEWS.COM
The ball hit him in the right leg and he walked off it like a champion.
However, he was replaced by quality control coach Griffin Benedict, with manager Skip Schumaker saying that X-rays revealed the fracture.
The Marlins have been one of the surprise teams in the league this season, going 53-39 and occupying the first wild card spot in the National League.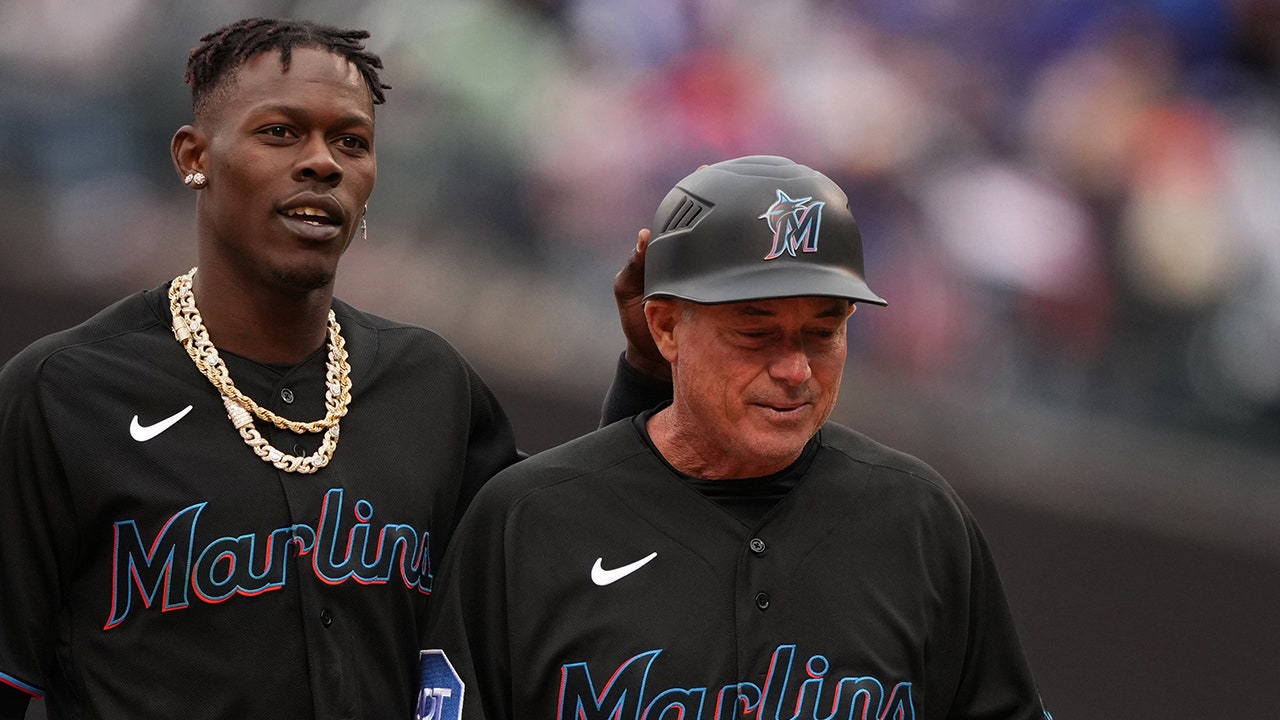 However, they have lost each of their first six games since the All-Star break. Going into play Thursday, they were a half-game away from the postseason.
Miami will look to get back to its winning ways on Friday when it hosts the Colorado Rockies in the first game of a three-game series.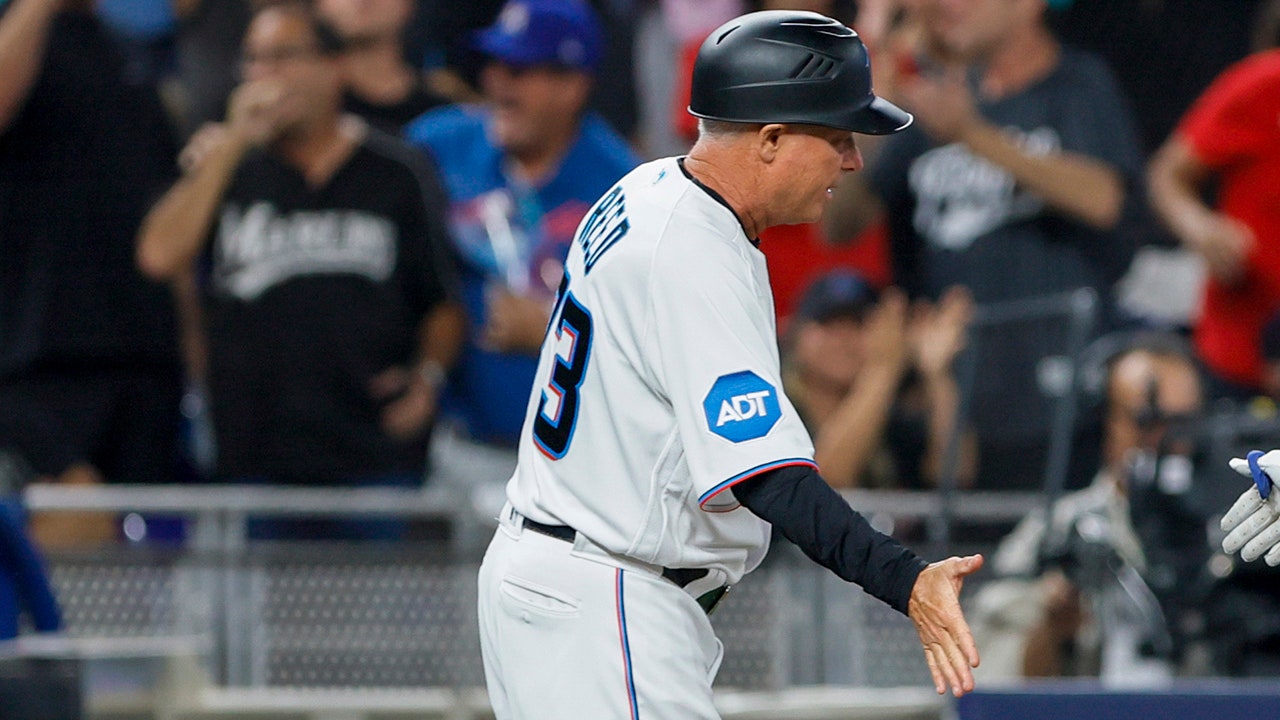 CLICK HERE TO GET THE FOX NEWS APP
Reed hit .270 with 27 home runs and 392 RBIs during an 11-year playing career from 1987-1997. He managed in the minor leagues for the New York Yankees and Los Angeles Dodgers before joining the Marlins this year.
Associated Press contributed to this story.