Sometimes nature calls at the most inopportune moments.
louisville fans during Tuesday night's home game against Virginia Tech he experienced that firsthand when a halftime performance featuring a dog catching Frisbee took an ugly turn.
The cardinals were already losing the Hokies 35-27 when a lighthearted moment seemed to make things worse.
PENN STATE FINDS NO RACIAL LANGUAGES USED BY FANS DURING GAME AGAINST RUTGERS
When the animal's handler began to call out to him, the dog stopped halfway to relieve himself on the court.
Several videos circulating on social media captured the series of unfortunate events on video, including the collective groan from the crowd as the dog decided to take care of business.
CLICK HERE FOR MORE SPORTS COVERAGE ON FOXNEWS.COM
The incident was apparently a harbinger for the rest of Tuesday's game.
Louisville conceded its third straight loss of the season with Virginia Tech's 71-54 victory as its record dropped to 4-26 under first-year head coach Kenny Payne.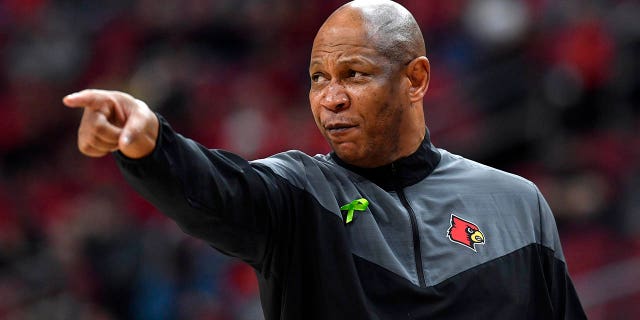 CLICK HERE TO GET THE FOX NEWS APP
at the bottom of the acc With just two conference wins, Louisville closes out the regular season Saturday at No. 13 Virginia.