The Detroit Lions missed the playoffs last year, but ended the season on a positive note. The team looks to build on that momentum in 2023.
Detroit entered Thursday night's draft with a pair of first-round picks. The Lions opted to trade their No. 6 overall pick and a third-round pick to the Cardinals in exchange for Arizona's No. 12 pick, a second-round pick, and a fifth-round pick.
The Lions acquired the No. 6 pick from the Rams via the Matthew Stafford trade.
CLICK HERE FOR MORE SPORTS COVERAGE ON FOXNEWS.COM
The Lions used the No. 18 pick on Iowa linebacker Jack Campbell. It's common for recruits to receive a phone call from the general manager, head coach, and team owner before their names are announced at the podium.
LIONS GET CALLS ON VETERAN RB AFTER SURPRISING SELECTION OF JAHMYR GIBBS: REPORT
Since Campbell took over as head coach of the Lions, he has become one of the most noteworthy coaches in the NFL.
So when the coach had a chance to speak with Jack Campbell, he decided to point out the similarity he shared with the linebacker.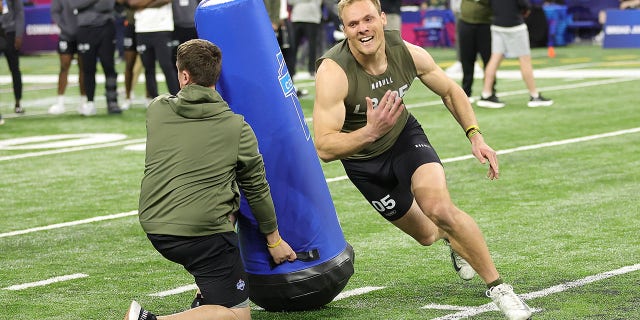 «Hey man. I love your last name,» the Lions coach said over the phone as everyone in the room burst out laughing.
Shortly after the Atlanta Falcons made a surprise pick at No. 8 by drafting running back Bijan Robinson, the Lions selected Jahmyr Gibbs at No. 12 out of Alabama.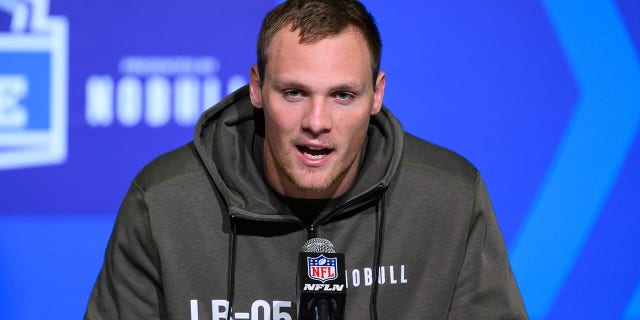 The move even surprised Gibbs.
«I feel great,» Gibbs said, according to ESPN. «I didn't know I would be drafted as high as I did because running backs don't get drafted as high in this new era and new era of the NFL draft. But it was pretty shocking to me.
«But I'm thankful for the city of Detroit.»
CLICK HERE TO GET THE FOX NEWS APP
The second and third rounds of the 2023 NFL Draft begin at 7 p.m. EST from Kansas City.