Seats in the DRV PNK Stadium filled up quickly with fans eager to see Inter Miami's newest superstar.
Lionel Messi, arguably the greatest soccer player of all time, stood on a track in the middle of the field looking at his new home.
«Thank you Miami,» Messi told the crowd. «I'm happy to be here with all of you.»
CLICK HERE FOR MORE SPORTS COVERAGE ON FOXNEWS.COM
The next chapter in the 36-year-old's storied career will begin here. Neither in the Camp Nou in Barcelona nor in the Parque de los Príncipes in Paris. At Inter Miami's DRV PNK Stadium, a cozy venue in Fort Lauderdale, Florida, decked out in the team's pink and black colors.
Messi will make his Inter Miami debut on Friday against Cruz Azul in the League Cup. Coach Tata Martino told ESPN on Wednesday that he has not decided if Messi and his teammate Sergio Busquets, newcomer to Inter Miami, will start or how long they will play.
When the seven-time Ballon d'Or winner announced in June that he would join Inter Miami, the club, which is only in its fourth season, had to rush to add renovations to the stadium to accommodate the extra attention.
Inter Miami for now plays home games at the 18,000-seat stadium about 45 minutes north of the Miami site where the team wants to build a permanent complex. DRV PNK Stadium was built over the former Lockhart Stadium, which was originally designed for high school sports. It is across from the Fort Lauderdale Executive Airport, where Messi and his family arrived last week.
Silver bleachers were added to the northeast and southeast corners last week, increasing capacity by about 3,000 seats. That will still leave him well short of the almost 100,000 seats at the Camp Nou, where Messi rose to international stardom.
JORDI ALBA JOINS HIS FORMER TEAMmates LIONEL MESSI AND SERGIO BUSQUETS AT INTER MIAMI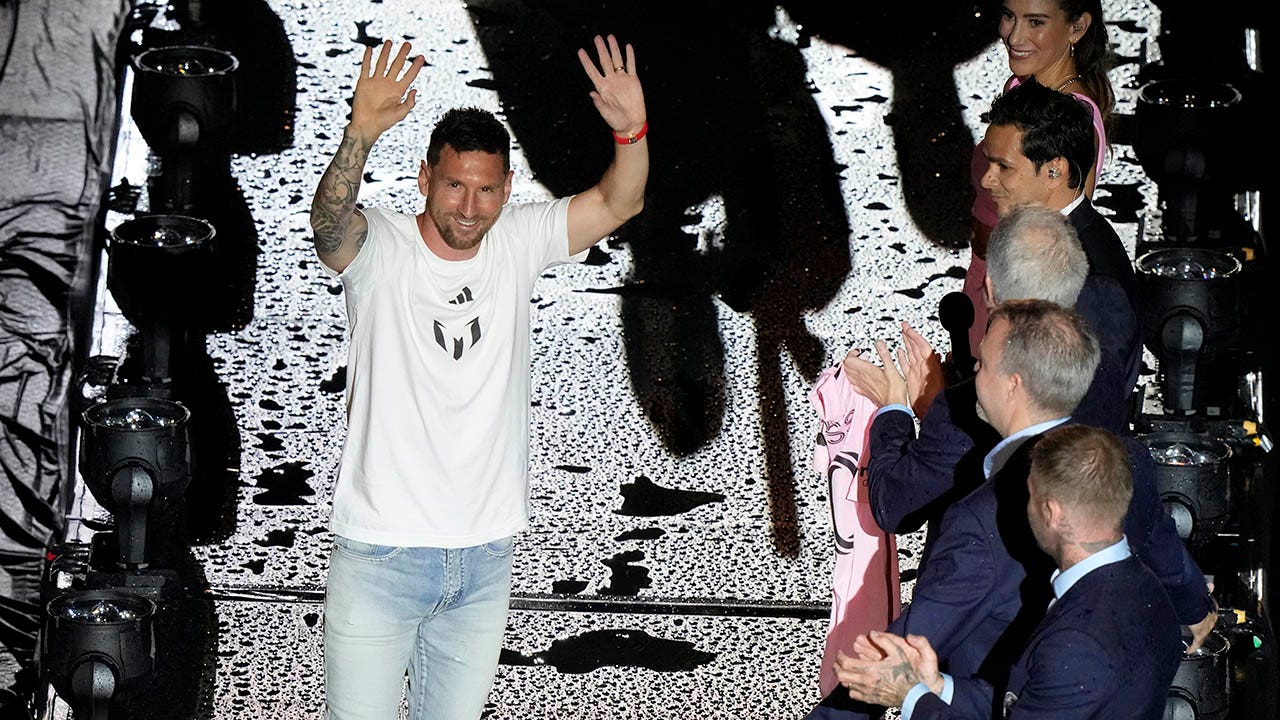 «I would probably never be able to add enough seats to accommodate all the interest the team is experiencing,» said Stephanie Toothaker, an outside adviser for Inter Miami. «I think we've done everything we could in such a short time.»
Inter Miami co-owner David Beckham can relate to the adjustment of coming from abroad to play in MLS. Beckham joined the LA Galaxy in 2007 after spending the early years of his career playing at Old Trafford with Manchester United and then at the Santiago Bernabeu stadium with Real Madrid.
The league was very different when Beckham made his transition.
«I think there were 15 teams in the league at the time,» Beckham said. «Not many teams had soccer-specific stadiums. Now, there are 30 teams in the league and most of the teams have stadiums.»
THE MLS COMMISSIONER BELIEVES THE ARRIVAL OF LIONEL MESSI IS JUST THE BEGINNING OF AN EXCITING YEARS FOR THE SPORT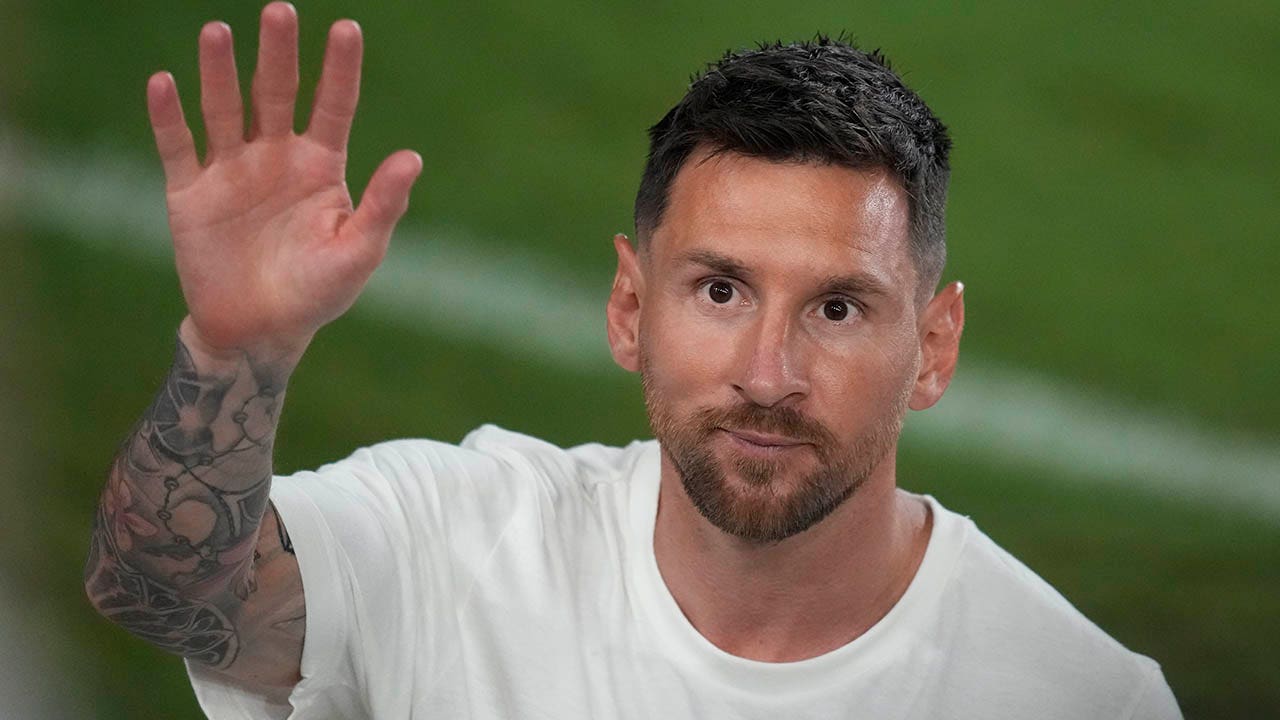 The average MLS attendance this season is just under 23,000. Inter Miami has an average of 16,482. In June, Messi dressed Argentina in an exhibition match against Australia in Beijing in front of more than 50,000 people.
In the weeks following Messi's announcement, some speculated that the team could move its home games to the 65,000-seat Hard Rock Stadium in Miami Gardens, home of the NFL's Dolphins and host of the 2026 World Cup. the case of many MLS teams.
Atlanta United FC and Charlotte FC share their headquarters with the NFL's Panthers and Falcons. Mercedes-Benz Stadium in Atlanta has around 70,000 for NFL games and 45,000 for football games. Bank of America Stadium in Charlotte has 74,000 seats. Last year, Charlotte FC's home opener set an MLS attendance record of 74,479, which could easily be the number of people who turn up to watch Messi play for his new MLS team.
Inter Miami co-owner Jorge Mas said Tuesday that the plan is to play the remaining regular season games at home at DRV PNK Stadium, but there is the possibility of playing certain games at Hard Rock Stadium.
NEW ZEALAND WINS FIRST MATCH OF WOMEN'S WORLD CUP, HOURS AFTER GUNMAN KILLS 2 IN AUCKLAND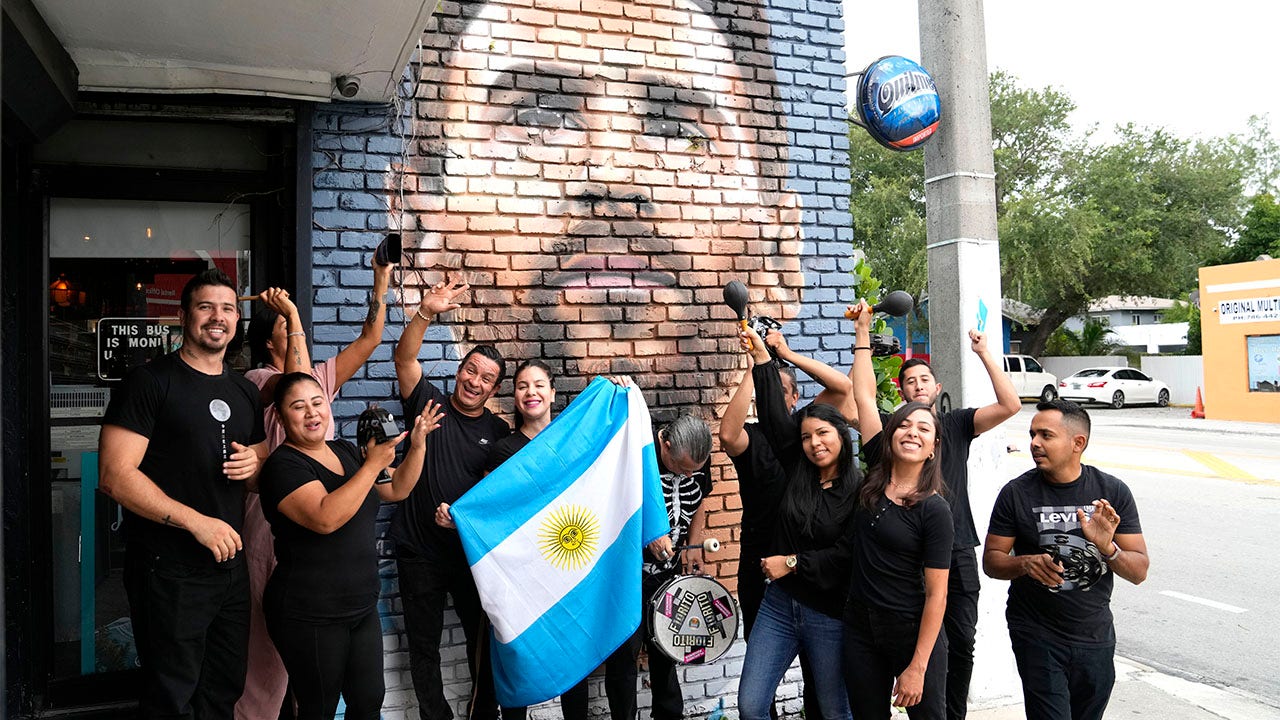 «We have the US Open Cup semifinal. I anticipate if we can win that game, I anticipate the US Open Cup final will be in a big stadium,» Mas said. «If we can be a home team, Houston wins on the other side of the group, I would probably anticipate that game being at Hard Rock. We have a really good relationship with the Hard Rock folks. We could sell 70,000 seats here if we wanted to.»
A game between the Galaxy and the Los Angeles Football Club recently saw an MLS record crowd of 82,110 at the Rose Bowl.
«MLS launched in big soccer stadiums,» said MLS Commissioner Don Garber. «We spent 20 years building smaller soccer-specific stadiums. I still think that's our model… But if a team wants to play a game in a big stadium and they think they can sell 80,000 seats, the league is gone.» to say, 'Just tell us where and we'll show up with Apple cameras.
It wouldn't be surprising if 70,000 people turned up to watch Messi's first game in MLS.
A group of fans arrived at the DRV PNK stadium on Tuesday morning, some at 6:45 am, to see Messi, who participated in his first training session with Inter Miami. Practice started around 8:45 am but was not open to fans. Members of the media were able to watch the first 15 minutes. The small crowd of fans waited in the heat and rain.
CLICK HERE TO GET THE FOX NEWS APP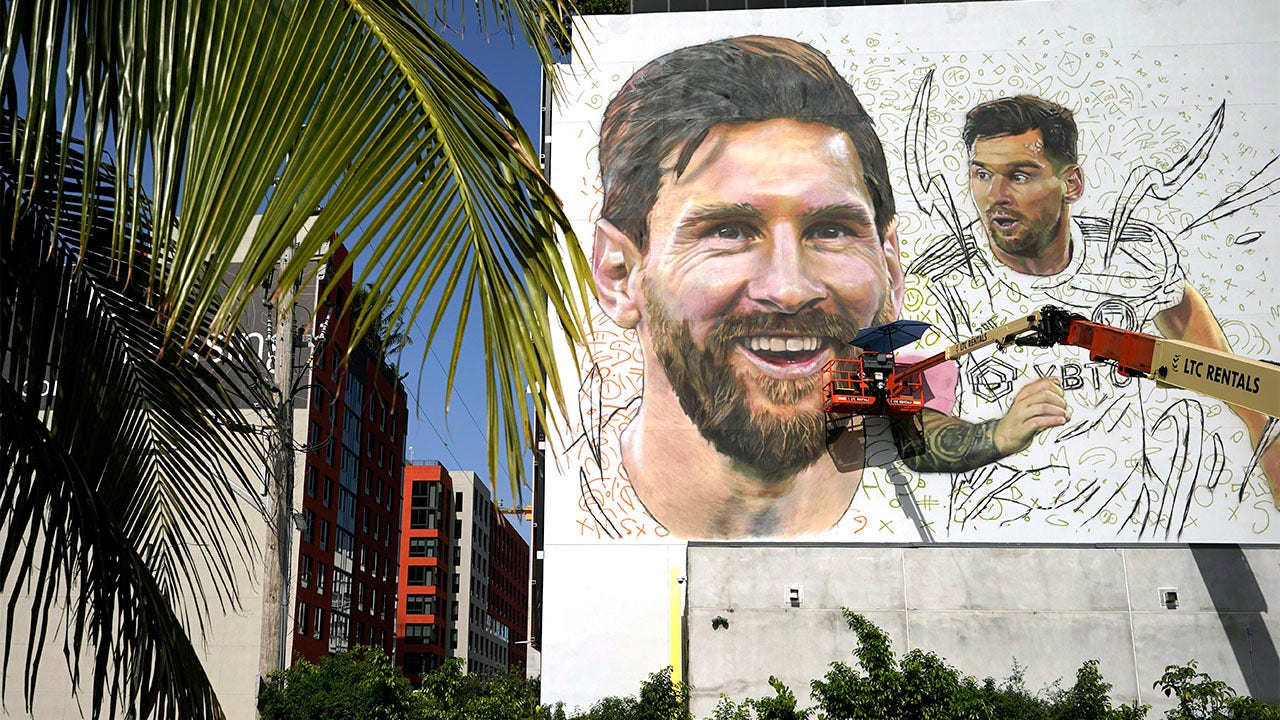 Around noon, they ran to the side of the stadium parking lot where Messi's car was pulling out of the Inter Miami training complex. One more attempt to get a spike on the star.
Some have never been to an MLS or Inter Miami game before, but they will be at DRV PNK Stadium early on Friday.
«I was there and I started running,» said Diego Martinez, who traveled from New Jersey and waited for six hours Tuesday. He will attend his first Inter Miami game on Friday. «It's going to be crazy».