Los Angeles Lakers superstar LeBron James left the NBA All-Star Game on Sunday night with a bruised right hand, the league announced.
While the All-Star Game is great for fans to see the best of the best on the court together, there's always the chance that an athlete could get injured.
It seemed like a normal play where the Toronto Raptors' Pascal Siakam, who was playing for Team Giannis Antetokounmpo, nearly made an uncontested layup, something that often happens in this exhibition game.
However, James tried to sneak around from behind and block him against the backboard. In doing so, James's hand got caught on the edge as he climbed up, and that was what seemed to cause the bruise.
CLICK HERE FOR MORE SPORTS COVERAGE ON FOXNEWS.COM
HIGH SCHOOL STUDENT MOCKS ON LEBRON JAMES AFTER MAKING GAME-WINNING SHOT AGAINST HIS SON'S SCHOOL IN PLAYOFFS
Out of caution or not, James, who is captaining his squad against Antetokounmpo, won't play the rest of the half.
Antetokounmpo is also injured as he has been dealing with a wrist ailment. He set up to play about 30 seconds of the game, hitting an easy dunk, before checking himself out the rest of the way.
Antetokounmpo did it thinking about the second half of the season for his Milwaukee Bucks.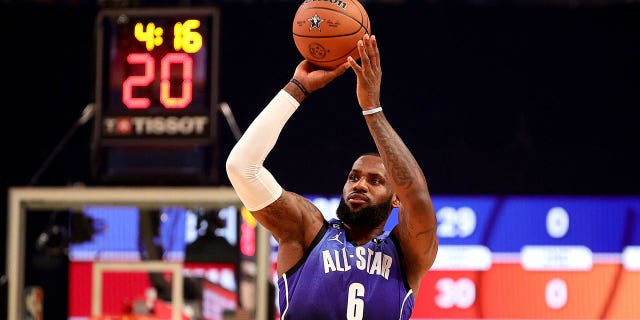 While we don't know if this is just a precaution for James, the Lakers must be a bit stressed that their star player suffered some sort of injury.
NBA COMMISSIONER SAYS DISCIPLINES TO OFFICIALS FOR MISSED CALLS WEEKS AFTER LEBRON JAMES' NO-CALL
James, who was honored at halftime as the NBA's all-time leading scorer, finished the All-Star Game with 13 points, four assists and one rebound.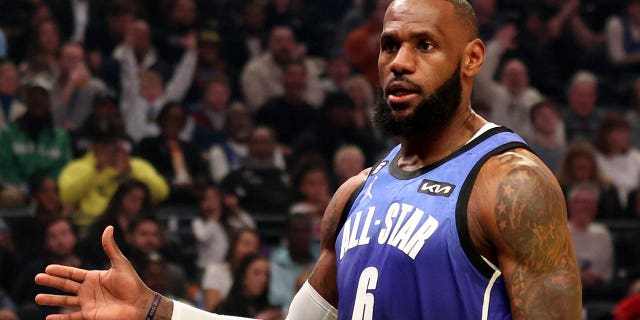 CLICK HERE TO GET THE FOX NEWS APP
The Lakers are set to resume their 2022-23 regular season schedule against the Golden State Warriors on Thursday at Crypto.com Arena.