Monday became a national holiday for Latvia after the biggest hockey victory in the country's history.
The country, whose national sport is hockey, defeated the United States, 4-3, in overtime in the bronze medal game of the IIHF World Championship.
The victory was so great for Latvians that their government decided to make Monday a national holiday.
CLICK HERE FOR MORE SPORTS COVERAGE ON FOXNEWS.COM
Kristians Rubins scored the medal winner just 1:22 into extra time at the Nokia Arena in Finland – the crowd was mostly Latvian fans, so the goal made almost everyone go crazy.
It was the country's first medal in IIHF competition and they had finished no better than seventh before this tournament.
Members of the Latvian parliament rocked team sweaters as they declared Monday a holiday.
«Celebrating the success of the Latvian hockey team could encourage everyone to strive for excellence in their work, in their skills,» the bill read, via USA Today. «Celebrating this day together would strengthen the national self-confidence and the cohesion of the Latvian society.»
Rubins scored the game-tying goal with 5:39 remaining in regulation that sent the game into overtime.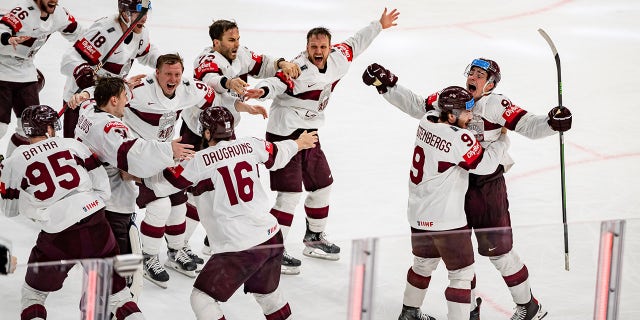 JOE PAVELSKI'S GAME 4 OVERTIME WINNER KEEPS THE STARS ALIVE AGAINST THE GOLDEN KNIGHTS IN THE WESTERN CONFERENCE FINALS
Canada, for the 28th time, won the gold medal, beating Germany.
Canada beat Latvia, 5-2, in the semifinals, which was no surprise.
But for Latvia, this victory will last a lifetime.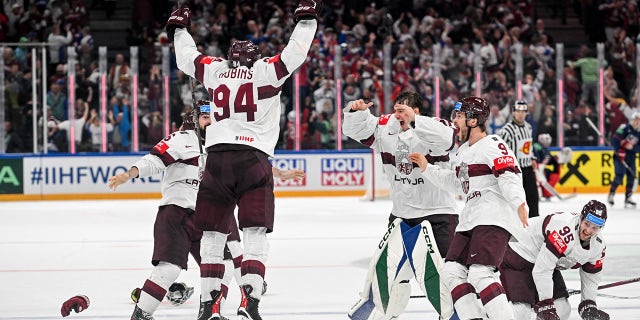 CLICK HERE TO GET THE FOX NEWS APP
«For big teams like Canada, this is what they do», Latvian striker Miks Indrašis said after the match. «They win medals all the time. But for us, it's like a once-in-a-lifetime opportunity. This is unreal.»