Eight-time NBA All-Star Kyrie Irving has decided to address the talks surrounding his pending free agency.
Irving, who finished the 2022-23 regular season with the Dallas Mavericks, took to Instagram Live to make it clear that he would be taking some time before making a decision on the next step of his NBA career.
«I'm a free agent this summer, but I'm not in a rush to make a decision,» Irving said.
CLICK HERE FOR MORE SPORTS COVERAGE ON FOXNEWS.COM
Irving added that any conversation connecting him to an NBA team shouldn't be taken seriously.
«The speculation around my name from all these people who are on TV and have these personalities, all these people who have platforms… When they're talking about my name and they're talking about potential teams that I'm going to, can you all please, respectfully, stop paying attention to that.»
CHARLES BARKLEY 'VERY ANGRY' AT LACK OF ATTENTION TOWARDS NUGGETS AFTER SWEEP: 'I ACTUALLY TURNED OFF THE TV'
The 31-year-old then reiterated that he won't be rushing to a decision.
«I'm not in a hurry to make a decision. I know what's in store for me in the rest of my career.»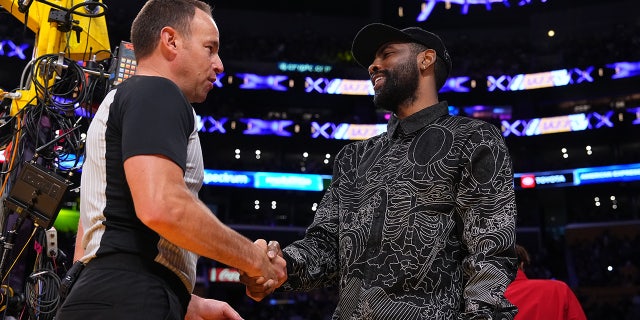 The Los Angeles Lakers have primarily been the team that has been linked to Irving since the regular season came to a close.
The Lakers reportedly attempted to acquire Irving via trade during the season before the Nets ultimately traded him to Dallas.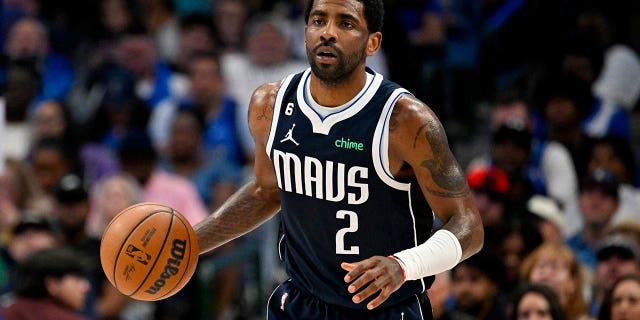 The star point guard has attended multiple Lakers playoff games and was a teammate of LeBron James during the Cavaliers' 2015-2016 NBA championship season.
Lakers general manager Rob Pelinka and the rest of the front office will prioritize the resignation of Austin Reaves, who had a great 2022-23 season.
CLICK HERE TO GET THE FOX NEWS APP
Reaves and Rui Hachimura are restricted free agents, but the Lakers' most prominent unrestricted free agent is point guard D'Angelo Russell. Veteran guard Dennis Schroder is also poised to enter the free agency market.