Kyrie Irving sent one last message to Brooklyn Nets fans Monday after the reported trade to the Dallas Mavericks on Sunday ended a bizarre roller coaster of an era for the point guard.
«Thank you NetsWorld fans and supporters for the Love on and off the pitch,» he tweeted. «I will always be grateful that I was able to live my dream that I had as a child with all of you. It will always be love from me and my family.»
CLICK HERE FOR MORE SPORTS COVERAGE ON FOXNEWS.COM
Brooklyn has reportedly agreed to a trade with Dallas for Spencer Dinwiddie, Dorian Finney-Smith and a handful of draft picks. Irving signed with Brooklyn in the summer of 2019, with Kevin Durant. However, the game-changing signings produced only one playoff series win.
Irving's tenure with the Nets was tumultuous at best. In 143 games over four seasons, Irving averaged 27.1 points, 5.8 assists and 4.8 rebounds.
NETS TRADE KYRIE IRVING TO MAVERICKS IN BIG HIT DEAL: REPORTS
The point guard was rumored to be part of trade talks with the Los Angeles Lakers. However, NBA journalist Marc Stein reported that the Brooklyn team's owner, Joe Tsai, refused to send him to Los Angeles. The move would have reunited him with LeBron James.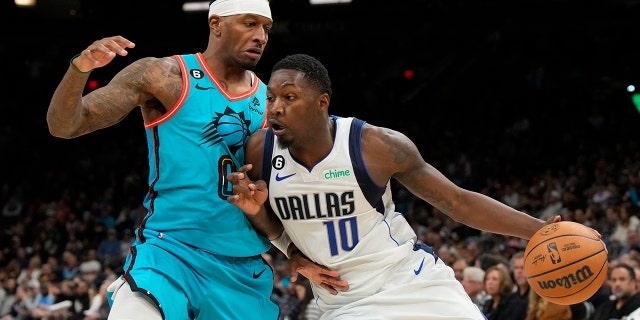 James and Irving teamed up to win the 2016 NBA championship after coming back from a 3-1 deficit in the Finals to upset the Golden State Warriors. However, a bizarre breakup would soon follow, and Cleveland would trade Irving to the Boston Celtics.
James seemed to have a three word tweet about the whole ordeal.
«Maybe it's me,» he wrote.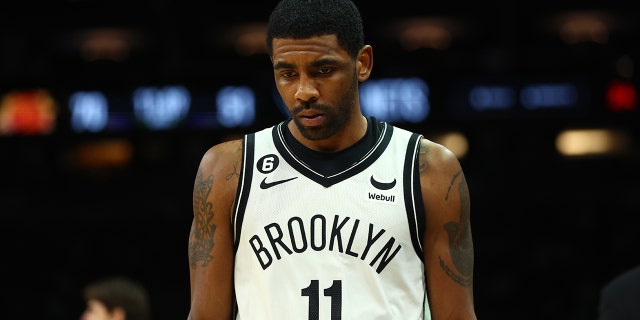 CLICK HERE TO GET THE FOX NEWS APP
Whatever it is, Brooklyn is entering a new era for the franchise.