The Indianapolis 500 came to a brief halt on Sunday following a terrifying accident involving Kyle Kirkwood and Felix Rosenqvist with roughly 17 laps to go in the race.
Rosenqvist was moving along the wall when he collided with it and lost control. He spun, bringing up a caution flag immediately. As he turned, Kirkwood was trying to speed past him, but missed cleanly.
CLICK HERE FOR MORE SPORTS COVERAGE ON FOXNEWS.COM
Kirkwood's left rear tire struck the front of Rosenqvist's vehicle and he lost control. The tire flew off Kirkwood's car and went over the fence along the track. Kirkwood hit the wall, flew through the air and flipped over. The wrecked vehicle skidded down the track and the red flag came out.
The tire flew into the parking lot and luckily didn't hit anyone. One vehicle appeared to be damaged.
ALEX PALOU AIMS TO SHINE LIGHT ON VETERAN SUICIDE WITH AMERICAN LEGION'S 'BE THE ONE' CAR AT THE INDY 500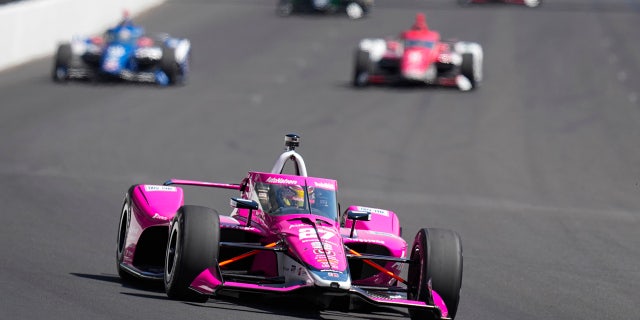 Kirkwood was able to leave his wrecked vehicle under his own power when he rolled off the track to have it checked out at the infield care center.
Then he said: «Thank God these cars are so safe.»
The rest of the racing field did three laps around the track before awaiting the restart with 14 laps to go.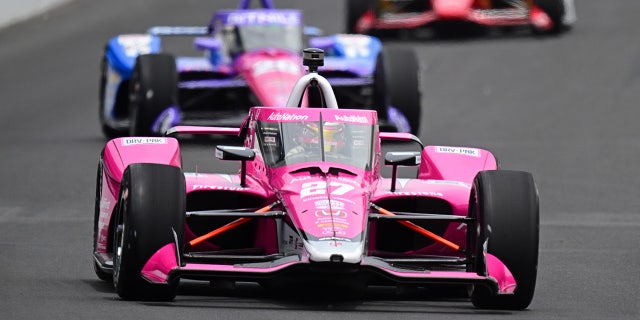 CLICK HERE TO GET THE FOX NEWS APP
Kirkwood and Rosenqvist were having good days at the track before the accident. Rosenqvist finished fourth in last year's event. Kirkwood finished in 17th place.